About IT Nut Hosting
IT Nut Hosting is a Premium Web Hosting provider which was founded in 2014 by our Founder Reyazul Masud Riham. We started out just as a small web hosting company but soon grew to be a complete web services provider. We now offer Domains, Premium Quality Hosting, VPS Server, Dedicated Server, Web Development Service as per our customers need. Our own servers are located in multiple Data Centers in the USA. From the very beginning, we focused on bringing high-quality service to our customers and providing top-notch support. We have a passionate support team available 24/7/365 listening to our customers and helping them as best as we can. Our technical team is always monitoring the servers for ensuring highest uptime without any issue. Every single customer using our services are very important to us. We ensure secured and fast servers with quick solutions to any problems.
If you have any questions, feel free to contact us anytime!
Our motivated and skilled team members are the foundation of our company. Every team member in our company are expert in their own field. Our team members are part of our family and not just an employee. We encourage our team members to expand their skills so that we are always learning as we go. We always care for our customers and listen to their problems carefully. We are passionate about our work and always looking for ways to develop better service for our clients. Together, we make your service run smooth and help you run your business website without any worries.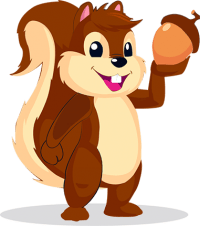 Do You Have Any Question?
If you still have any question about our service or if you need help to select a package or understanding the price, you are always welcome to ask our support. You can easily create a support ticket or live chat with us. Our sales and support agents are always ready to help you with the information that you need. Thanks.