Nut Silver
Full technical specifications of Nut Silver package
Nut Diamond
Full technical specifications of Nut Diamond package
Speed Star
Full technical specifications of Speed Star package
Plan Features
Disk Space
10 GB SSD/NVMe Space
50 SSD/NVMe Space
Unlimited SSD/NVMe Space
Bandwidth
Unlimited
Unlimited
Unlimited
CPU
1 Core
1.5 Cores
3 Cores
Entry Process
20 Processes
30 Processes
40 Processes
File (Inode) Limit
300000
600000
900000
Average Uptime
99.99%
99.99%
99.99%
Hosted Domains
2
10
Unlimited
Parked Domains
4
20
Unlimited
Subdomains
Unlimited
Unlimited
Unlimited
Disaster Recovery Backups
Every Week
Every Week
Every Week
Auto Backup & Restoration
$1/month/5GB
$1/month/5GB
$1/month/5GB
Website Builder
cPanel Site Publisher
cPanel Site Publisher
cPanel Site Publisher
Dedicated IP
$5.00/mo
$5.00/mo
$5.00/mo
Free Apps Installer
451+ apps with 1-click install
451+ apps with 1-click install
451+ apps with 1-click install
FTP Users
Unlimited
Unlimited
Unlimited
Money-Back Guarantee
30 days
30 days
30 days
Email Features
Email Accounts
Unlimited
Unlimited
Unlimited
Email Forwarders
Unlimited
Unlimited
Unlimited
Email Autoresponders
Unlimited
Unlimited
Unlimited
Mailing Lists
Unlimited
Unlimited
Unlimited
CSV Import (Email & Forwarders)
Databases Features
MySQL Databases
Unlimited
Unlimited
Unlimited
Server Features
Web Server Type
Litespeed Server
Litespeed Server
Litespeed Server
CPU
1 vCore
1.5 vCore
3 vCore
Control Panel Features
Install PHP PEAR Packages
Statistic/Web Stats
Google Analytics Compatible
Scripts
Softaculous Script Installer
Nut Silver
Plan Features
Disk Space
10 GB SSD/NVMe Space
Entry Process
20 Processes
File (Inode) Limit
300000
Disaster Recovery Backups
Every Week
Auto Backup & Restoration
$1/month/5GB
Website Builder
cPanel Site Publisher
Free Apps Installer
451+ apps with 1-click install
Money-Back Guarantee
30 days
Email Features
Email Forwarders
Unlimited
Email Autoresponders
Unlimited
CSV Import (Email & Forwarders)
Databases Features
MySQL Databases
Unlimited
Server Features
Web Server Type
Litespeed Server
Control Panel Features
Install PHP PEAR Packages
Statistic/Web Stats
Google Analytics Compatible
Scripts
Softaculous Script Installer
Nut Diamond
Plan Features
Disk Space
50 SSD/NVMe Space
Entry Process
30 Processes
File (Inode) Limit
600000
Disaster Recovery Backups
Every Week
Auto Backup & Restoration
$1/month/5GB
Website Builder
cPanel Site Publisher
Free Apps Installer
451+ apps with 1-click install
Money-Back Guarantee
30 days
Email Features
Email Forwarders
Unlimited
Email Autoresponders
Unlimited
CSV Import (Email & Forwarders)
Databases Features
MySQL Databases
Unlimited
Server Features
Web Server Type
Litespeed Server
Control Panel Features
Install PHP PEAR Packages
Statistic/Web Stats
Google Analytics Compatible
Scripts
Softaculous Script Installer
Speed Star
Plan Features
Disk Space
Unlimited SSD/NVMe Space
Entry Process
40 Processes
File (Inode) Limit
900000
Disaster Recovery Backups
Every Week
Auto Backup & Restoration
$1/month/5GB
Website Builder
cPanel Site Publisher
Free Apps Installer
451+ apps with 1-click install
Money-Back Guarantee
30 days
Email Features
Email Forwarders
Unlimited
Email Autoresponders
Unlimited
CSV Import (Email & Forwarders)
Databases Features
MySQL Databases
Unlimited
Server Features
Web Server Type
Litespeed Server
Control Panel Features
Install PHP PEAR Packages
Statistic/Web Stats
Google Analytics Compatible
Scripts
Softaculous Script Installer
Plan Features
Disaster Recovery Backups
Auto Backup & Restoration
Email Features
CSV Import (Email & Forwarders)
Control Panel Features
Install PHP PEAR Packages
Statistic/Web Stats
Google Analytics Compatible
Scripts
Softaculous Script Installer
Our Features
cPanel & Easy Control Panel

Our Linux web hosting packages comes with cPanel and other hosting also has user friendly easy to use control panel.
High Speedy Servers
Server speed matters! We always use premium quality latest hardware with best routed network in multiple locations to make your websites load faster.
Malware & Spam Monitoring
Our automated scanner detects malware or spam and clean up automatically. Our support team notifies you if any manual action is necessary.
NVMe & SSD Storage
We said good bye to old age spinning drives long ago. We are using SSD server and now moving to NVMe storage system to increase your website's speed.
CloudFlare CDN
CloudFlare CDN is integrated with our hosting control panel. Now you can easily server your contents from CDN and reduce latency. We co-operate with CDN.
Litespeed & Ngnix Webserver
Litespeed and Ngnix web servers are the future. WordPress websites performs best with Litespeed and we use Ngnix where it is necessary.
Premium DNS Routing
Our reduntant DNS server provides extra layers of dns availability protection and smoother dns resolving. Smart DNS routing also reduces dns lookup time.
1 Click App Installer
Install 450+ apps with our 1 click softaculous app installer integrated with the control panel. No more complex installation process.
SSL Encryption
SSL for https:// connection is no more an optional feature these days since browser made it compulsory. We provide the proper encryption to protect your users.
99.9% Uptime
Host with IT Nut and never let your service down again. Most of our service's uptime is 100% however, we guarantee 99.9% stable uptime.
Backup & Restore
Your data is protected with our automated multiple layer backup and restore system and raid protection. Never lose your hardware again.
SSL 24/7/365 Support
Our support team never lets you feel lonely. We treat you with the proper respect you deserve. We are here for you whenever you need us.
How to Claim discount on Virtual Private Servers
VPS is good if you want to run you private server environment with dedicated server resources. Copy the VPS coupon

Cyber30

and use this coupon when you place the order from

VPS Hosting page

. You can decide if you need the managed VPS or unmanaged vps at the time of placing order.

After completing the order by payment confirmation you will receive the vps credentials via email and you can also remotely manage your servers from your IT Nut Hosting account. If you order managed server, our team will get back to you within 48 hours.

For unmanaged VPS, you have to configure and use your server yourself after getting the server credentials. And when you order managed VPS, our team will contact you to hear your requirements and they will configure the server for you.
How to register domain on discounted price
You can register domains for 15% discount in this Cyber Week offer season. Simply go to the domain search form and search your domain. Then add the domain to cart and place an order. Make sure to use the coupon code

Cyber15

when you place the order.

After ordering a domain and confirming payment you can manage the domain's nameservers, dns and contact details from your IT Nut account.

If you need help to connect the domain with one of your existing hosting that you have with us, please feel free to ask our support team for help.
Upto 30 Days Money Back Guarantee
Your purchase is risk free as we offer 7 days money back guarantee on VPS and 30 days money back guarantee on web hosting. If you want to cancel the hosting you can simply ask for a refund.
Sizu Miah
IT Nut Hosting is the best Domain/Hosting service provider in the world. I'm using their service from last 3 years. They're so helpful and trustworthy. Highly Recommend IT Nut Hosting
Modabbirul Saad
Great Hosting service provider and support was awesome and speedy…
I have used many hostings but ""ItNutHosting"" is the best Hosting provider😍
Taposh Ghosh
Though I am not a direct user of IT Nut Hosting at this moment but planning to grab their biggest yearly discount offer later part of 2020.
Wish IT Nut Team all the success in the future.
Ixony Engineering Ltd
IT Nut always made me feel special customer in every way, from their pre sales to after sales support each activity is professionally good. I have bought several products and services from them and till date I have no question on their quality
Kazi Masum
So far I have seen the ITNut is the best hosting provider in Bangladesh.
Radif Rahman
Very happy to be a customer, excellent and quick support.Best wishes.
Fahim Ahmed
Really,
Itnuthosting has a very powerful 24×7 online support.
That's why you can solve anything in time.
I faced a big problem, it's support team solve it easily and quickly.
Al Yasa Iffat
I feel very lucky to host my site here. I won't talk about the hosting, as there are many hosts who provide a good hosting service. If you want good customer service instantly, you can consider using IT Nut Hosting. I am really pleased with their customer support. Hope that they get better in the upcoming days.
Raymond Romano
My site was in a state of: error establishing a database connection. The chat assistant was able to diagnose & correct the problem within minutes. Thanks for being so prompt in response time too!
Ray Romano
USA
Ariful Islam Palash
I've been building websites since last 10 years and used many web hosting companies. So far, I've found IT Nut to be one of the cost-effective and fast hosting service. I recommend them if you are into building sustainable websites.
Founder of ProjuktiGeek
Mohammad Asif
IT Nut is an awesome company. They are offering Domain and Hosting services at a Very reasonable price with a highly qualified customer supports!
Digital Marketer
Md Shafiqul Islam
What I look in a hosting services is how their support is. ITNut hosting One of the best in the market. They are always there to help me with my hosting concerns. Very fast and reliable support. Solve every problem with patience.
Founder of ExertPro
As seen on…
IT Nut Hosting contributes to empower the community. Take service from the company that cares for you.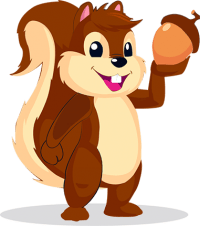 Do you have any other questions?
If you still have any questions about our service or if you need help to select a package or understanding the price, you are always welcome to ask our support. You can easily create a support ticket or live chat with us. Our sales and support team are always ready to help you with the information that you need. Thanks.