You can manage your VPS from the client area and do most of the administrative tasks from here. Sometimes you might need to restart your VPS, but you might not want to restart from SSH, or you might not have access to it. To reboot your server from the client area, follow the instructions below.
First, log into the Client Area and click on the "Services" section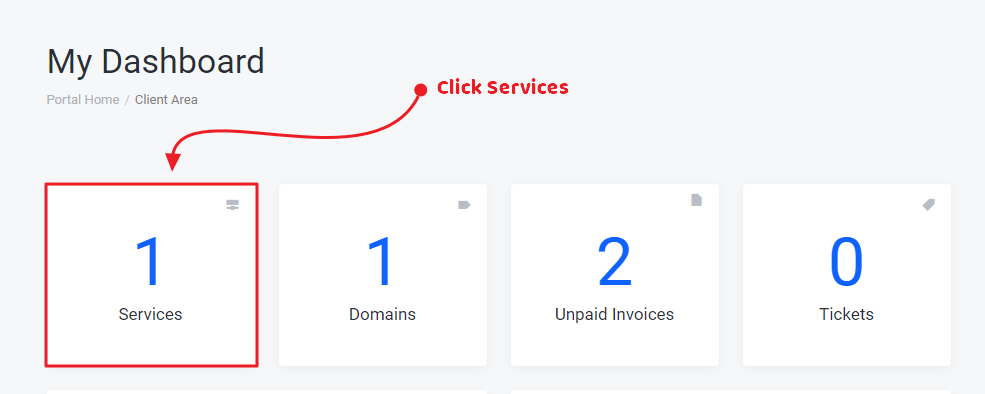 You will see your VPS service and other hosting services (if any) listed on the next page. Click on the Three Dots icon then click "View Details".
On this page, click on the "Reboot VPS" button from the right-hand-side Actions bar.
Alternatively, you can also reboot your server by clicking on the Reboot icon [screenshot below] present on the Power Options Sub-Section of "Server Information" located at the bottom of the VPS management page that you are on.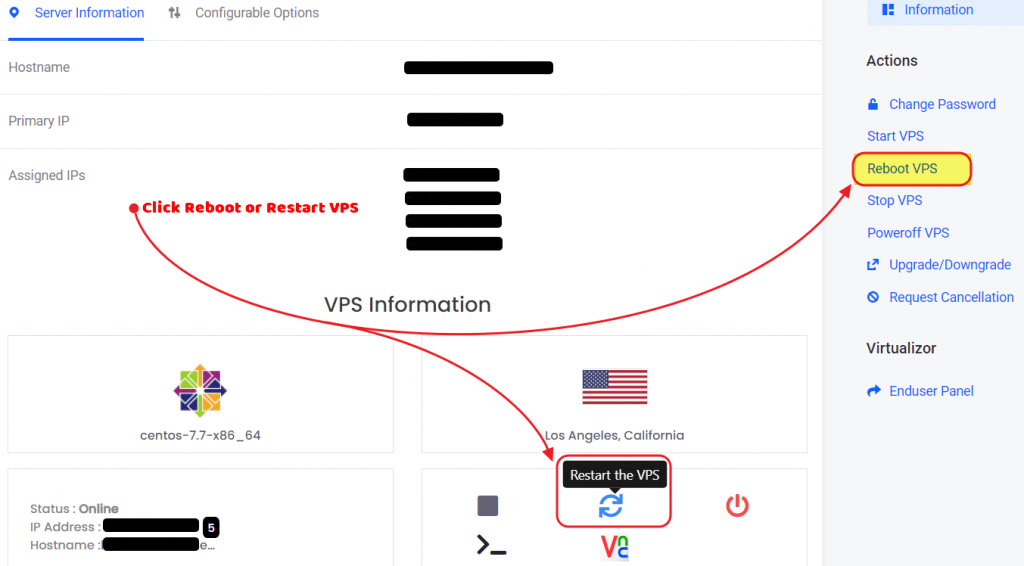 Your VPS will be restarted shortly and then you can use your server as usual.
How to Reinstall VPS Server from the Client Area
You can also Re-install your VPS from here. To reinstall your VPS, click on the OS Reinstall icon. From the pop-up window, you can select the OS and versions. Then enter the password that you want for the VPS and click on "Reinstall"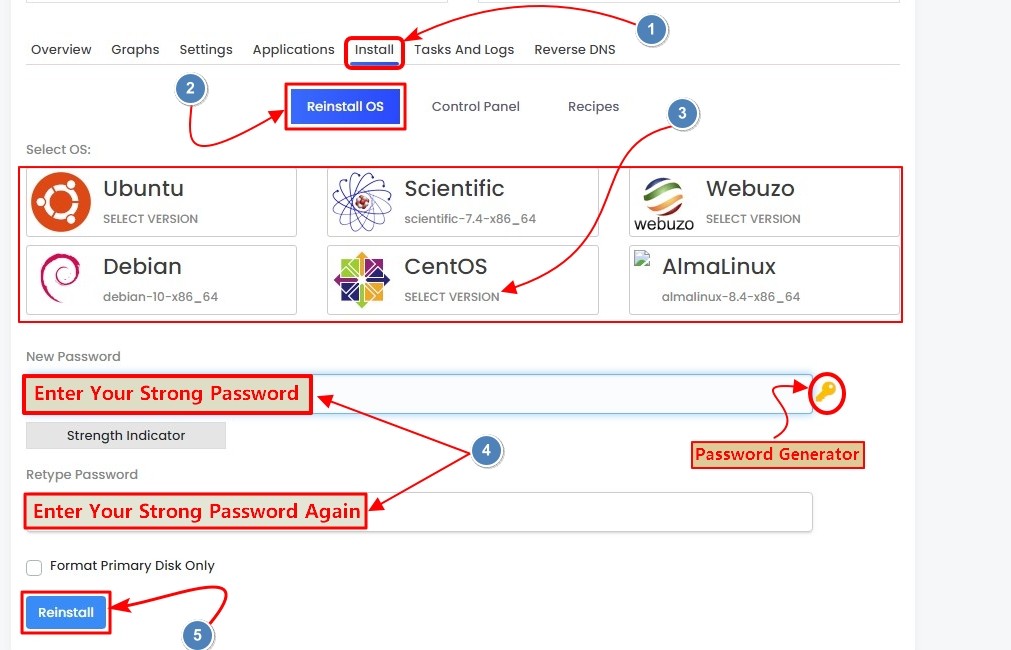 Your VPS reinstallation will begin now. After it is finished, you can log in to your VPS by SSH using your set password.
If for some reason, the password you set does not work, use the "Change password" option from the Actions section to set your password again. Then click on "Power Off VPS" and then click "Start VPS" to start your VPS again. Now your new password should work without any problem.