.COM Registration 699 tk – Transfer 799 tk
BDIX HOSTING ৬০% ডিসকাউন্ট
BDIX Starter
Package Name
BDIX Starter
৳
1400

/ Yearly
16.47

/ Yearly
৳
1400

/ Yearly
16.47

/ Yearly
Regular
৳
2800 / Yearly

50% OFF
32.94 / Yearly

50% OFF
Regular
৳
2800 / Yearly

50% OFF
32.94 / Yearly

50% OFF
1 Website
5 GB NVMe Storage
Unlimited Bandwidth
Free SSL Certificates
cPanel Control Panel
LiteSpeed Web Server
RAM: 1 GB

CPU: 1 Core

Storage: 30 GB SSD

Bandwidth: 30 GB
1 Website
5 GB NVMe Storage
Unlimited Bandwidth
Free SSL Certificates
cPanel Control Panel
LiteSpeed Web Server
BDIX Silver
Package Name
BDIX Silver
৳
2400

/ Yearly
28.24

/ Yearly
৳
2400

/ Yearly
28.24

/ Yearly
Regular
৳
6000 / Yearly

60% OFF
70.59 / Yearly

60% OFF
Regular
৳
6000 / Yearly

60% OFF
70.59 / Yearly

60% OFF
3 Websites
10 GB NVMe Storage
Unlimited Bandwidth
Free SSL Certificates
cPanel Control Panel
LiteSpeed Web Server
RAM: 1 GB

CPU: 1 Core

Storage: 30 GB SSD

Bandwidth: 30 GB
3 Websites
10 GB NVMe Storage
Unlimited Bandwidth
Free SSL Certificates
cPanel Control Panel
LiteSpeed Web Server
BDIX Diamond
Package Name
BDIX Diamond
৳
5000

/ Yearly
58.82

/ Yearly
৳
5000

/ Yearly
58.82

/ Yearly
Regular
৳
10000 / Yearly

50% OFF
117.65 / Yearly

50% OFF
Regular
৳
10000 / Yearly

50% OFF
117.65 / Yearly

50% OFF
10 Websites
30 GB NVMe Storage
Unlimited Bandwidth
Free SSL Certificates
cPanel Control Panel
LiteSpeed Web Server
RAM: 1 GB

CPU: 1 Core

Storage: 30 GB SSD

Bandwidth: 30 GB
10 Websites
30 GB NVMe Storage
Unlimited Bandwidth
Free SSL Certificates
cPanel Control Panel
LiteSpeed Web Server
WEB HOSTING ৫০% ডিসকাউন্ট
Nut Starter
Package Name
Nut Starter
৳
1500

/ Yearly
17.66

/ Yearly
৳
1500

/ Yearly
17.66

/ Yearly
Regular
৳
2800 / Yearly

45% OFF
32.94 / Yearly

45% OFF
Regular
৳
2800 / Yearly

45% OFF
32.94 / Yearly

45% OFF
1 Website
5 GB NVMe Storage
Unlimited Bandwidth
Free SSL Certificates
cPanel Control Panel
LiteSpeed Web Server
RAM: 1 GB

CPU: 1 Core

Storage: 30 GB SSD

Bandwidth: 30 GB
1 Website
5 GB NVMe Storage
Unlimited Bandwidth
Free SSL Certificates
cPanel Control Panel
LiteSpeed Web Server
Nut Silver
Package Name
Nut Silver
৳
3000

/ Yearly
35.30

/ Yearly
৳
3000

/ Yearly
35.30

/ Yearly
Regular
৳
6000 / Yearly

50% OFF
70.59 / Yearly

50% OFF
Regular
৳
6000 / Yearly

50% OFF
70.59 / Yearly

50% OFF
3 Websites
10 GB NVMe Storage
Unlimited Bandwidth
Free SSL Certificates
cPanel Control Panel
LiteSpeed Web Server
RAM: 1 GB

CPU: 1 Core

Storage: 30 GB SSD

Bandwidth: 30 GB
3 Websites
10 GB NVMe Storage
Unlimited Bandwidth
Free SSL Certificates
cPanel Control Panel
LiteSpeed Web Server
Nut Diamond
Package Name
Nut Diamond
৳
5000

/ Yearly
58.82

/ Yearly
৳
5000

/ Yearly
58.82

/ Yearly
Regular
৳
10000 / Yearly

50% OFF
117.65 / Yearly

50% OFF
Regular
৳
10000 / Yearly

50% OFF
117.65 / Yearly

50% OFF
10 Websites
30 GB NVMe Storage
Unlimited Bandwidth
Free SSL Certificates
cPanel Control Panel
LiteSpeed Web Server
RAM: 1 GB

CPU: 1 Core

Storage: 30 GB SSD

Bandwidth: 30 GB
10 Websites
30 GB NVMe Storage
Unlimited Bandwidth
Free SSL Certificates
cPanel Control Panel
LiteSpeed Web Server
PREMIUM HOSTING ৫০% ডিসকাউন্ট
Star Lite
Package Name
Star Lite
৳
9600

/Yearly
112.94

/Yearly
৳
9600

/Yearly
112.94

/Yearly
Regular
৳
19200/Yearly

50% OFF
225.88/Yearly

50% OFF
Regular
৳
19200/Yearly

50% OFF
225.88/Yearly

50% OFF
10 Website
50 GB NVMe Storage
Unlimited Bandwidth
Free SSL Certificates
cPanel Control Panel
LiteSpeed Web Server
RAM: 1 GB

CPU: 1 Core

Storage: 30 GB SSD

Bandwidth: 30 GB
10 Website
50 GB NVMe Storage
Unlimited Bandwidth
Free SSL Certificates
cPanel Control Panel
LiteSpeed Web Server
Star Pro
Package Name
Star Pro
৳
15000

/Yearly
176.47

/Yearly
৳
15000

/Yearly
176.47

/Yearly
Regular
৳
30000 / Yearly

50% OFF
352.94 / Yearly

50% OFF
Regular
৳
30000 / Yearly

50% OFF
352.94 / Yearly

50% OFF
15 Websites
100 GB NVMe Storage
Unlimited Bandwidth
Free SSL Certificates
cPanel Control Panel
LiteSpeed Web Server
RAM: 1 GB

CPU: 1 Core

Storage: 30 GB SSD

Bandwidth: 30 GB
15 Websites
100 GB NVMe Storage
Unlimited Bandwidth
Free SSL Certificates
cPanel Control Panel
LiteSpeed Web Server
Star Max
Package Name
Star Max
৳
18000

/Yearly
211.76

/Yearly
৳
18000

/Yearly
211.76

/Yearly
Regular
৳
36000/Yearly

50% OFF
423.53/Yearly

50% OFF
Regular
৳
36000/Yearly

50% OFF
423.53/Yearly

50% OFF
20 Websites
150 GB NVMe Storage
Unlimited Bandwidth
Free SSL Certificates
cPanel Control Panel
LiteSpeed Web Server
RAM: 1 GB

CPU: 1 Core

Storage: 30 GB SSD

Bandwidth: 30 GB
20 Websites
150 GB NVMe Storage
Unlimited Bandwidth
Free SSL Certificates
cPanel Control Panel
LiteSpeed Web Server
MANAGED VPS ২৫% ডিসকাউন্ট
Monthly
Yearly
2 Years
3 Years
কেন IT Nut থেকে সার্ভিস নিবেন?
কারণ আমরা খুব ভালো মানুষ 🙂 আমরা গার্লফ্রেন্ডের মনের কথা না বুঝতে পারলেও কাস্টমারের মনের কথা বুঝতে পারি 🙂 কাস্টমারের সমস্যা বুঝতে পারি 🙂 তাইতো গার্লফ্রেন্ড ছেড়ে 😞 রাত দিন ২৪ ঘণ্টা প্রতিনিয়ত সার্ভিস ইম্প্রুভ করায় ব্যাস্ত থাকি😑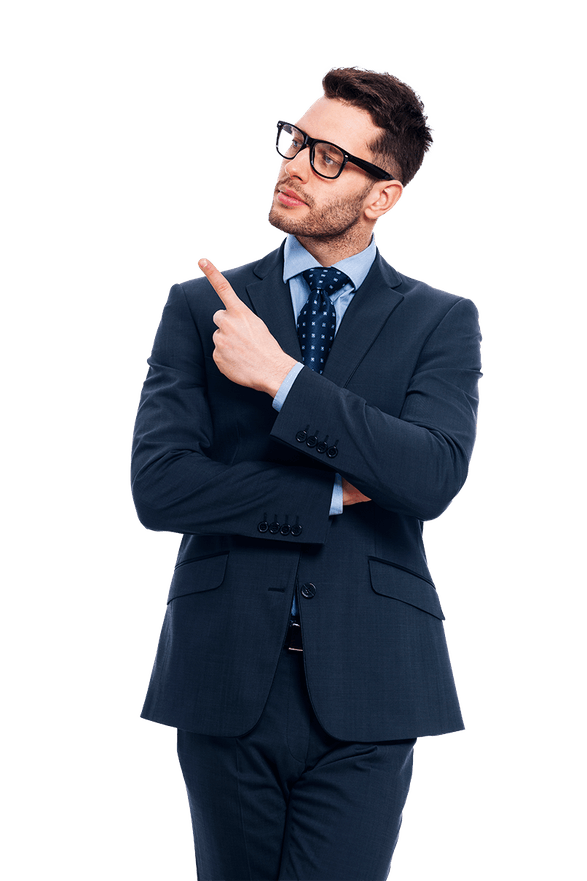 BDIX MANAGED VPS - ২৫% ডিসকাউন্ট
Monthly
Yearly
2 Years
3 Years
ডোমেইন হোস্টিং নিয়ে আমরা খুব শিঘ্রই একটি পূর্ণাঙ্গ পিডিএফ বই রিলিজ করতে যাচ্ছি, যার মার্কেট ভ্যালু   ৩০০ টাকা। আপনি যদি ডোমেইন হোস্টিং সম্পর্কে আরো জানতে ইচ্ছুক হন তাহলে মেইল সাবক্রিপশন করে রাখতে পারেন। বইটি রিলিজ হওয়ার সাথে সাথে আমরা আপনাকে বইটি ফ্রি মেইল করে পাঠিয়ে দিবো।
ফ্রি PDF BOOK পেতে এখানে ক্লিক করুন
IT Nut is an awesome company. They are offering Domain and Hosting services at a Very reasonable price with a highly qualified customer supports!
I strongly believe IT nut hosting is the best hosting in Bangladesh Overall, IT Nut is the a great hosting service provider that I would like to recommend. I have been using their services since 2018. The support is one of the best and level of expertise is great. Other companies can follow their footsteps.
I've been building websites since last 10 years and used many web hosting companies. So far, I've found IT Nut to be one of the cost-effective and fast hosting service. I recommend them if you are into building sustainable websites.
Though I am not a direct user of IT Nut Hosting at this moment but planning to grab their biggest yearly discount offer later part of 2020. Wish IT Nut Team all the success in the future.
Can't express the feeling about their service. Fast, reliable. just love to be a customer of this hosting.
Excellent service and support. From my side IT Nut is recommend to everyone. I found my website's performance good after migrating on their server. I also have a domain registered with them. They provide total control of domain including DNS, email, and domain transfer. If you are an internet marketer like me, go for IT Nut.
What I look in a hosting services is how their support is. ITNut hosting One of the best in the market. They are always there to help me with my hosting concerns. Very fast and reliable support. Solve every problem with patience.
Excellent..quick and easy to deal with also fast responsive. I am very satisfied with IT Nut Hosting and their services. They are very fast and responsive even at mid night as I knocked them. Their business deal is clean and easy to deal with. Anyway I am satisfied you may try.
My site was in a state of: error establishing a database connection. The chat assistant was able to diagnose & correct the problem within minutes. Thanks for being so prompt in response time too!
Awesome interior decoration