Best BDIX Managed VPS Hosting in Bangladesh, Fully Managed VPS Server at Affordable Prices
We do not allow to use our BDIX VPS for VPN, Tunnel or RDP purpose.
Monthly
Yearly
2 Years
3 Years
Fully Managed
Let us manage your server so you can focus on your business

Fastest SSD
Up to 200x faster access to your files,database with our super-fast SSD
100% Satisfaction
We are very confident you will love our managed service
Full Root Access
We give full access to VPS packages
Maximum Security
We provide maximum security for the information of all our users
Dedicated IP
With VPS you get premium Dedicated IP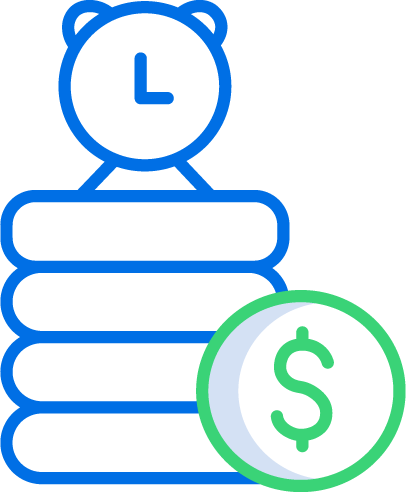 Uptime
99.9% uptime guarantee on all our VPS packages

24/7/365 Support
Our skilled support team is at your service 24/7
It's not our goal to get nice testimonials and reviews, We want to satisfy you Let's have an amazing ride with us.
IT Nut is an awesome company. They are offering Domain and Hosting services at a Very reasonable price with a highly qualified customer supports!
I strongly believe IT nut hosting is the best hosting in Bangladesh Overall, IT Nut is the a great hosting service provider that I would like to recommend. I have been using their services since 2018. The support is one of the best and level of expertise is great. Other companies can follow their footsteps.
Can't express the feeling about their service. Fast, reliable. just love to be a customer of this hosting.
Excellent service and support. From my side IT Nut is recommend to everyone. I found my website's performance good after migrating on their server. I also have a domain registered with them. They provide total control of domain including DNS, email, and domain transfer. If you are an internet marketer like me, go for IT Nut.
What I look in a hosting services is how their support is. ITNut hosting One of the best in the market. They are always there to help me with my hosting concerns. Very fast and reliable support. Solve every problem with patience.
Excellent..quick and easy to deal with also fast responsive. I am very satisfied with IT Nut Hosting and their services. They are very fast and responsive even at mid night as I knocked them. Their business deal is clean and easy to deal with. Anyway I am satisfied you may try.
My site was in a state of: error establishing a database connection. The chat assistant was able to diagnose & correct the problem within minutes. Thanks for being so prompt in response time too!
Awesome interior decoration
Proud to offer best support & price-to-performance cloud computing.
Predictable Pricing
We simplified cloud pricing to a flat fee so anyone can understand without complex calculation.

Scaleable & Flexible
Our scaleable & Flexible plan allows you to scale as high as you need.

Strong Security
Deploy your virtual machine worry free with our secure system.
Managed Server
If you are not familiar with server management, we will manage it for you.
7 Days Money Back Guarantee
BDIX Managed VPS Hosting Features
The world is moving to cloud and so we are. Take advantage of Cloud Hosting with our simplified solution.
200x Faster Performance
Enjoy dedicated performance on cloud hosting. It's 20x faster than normal shared hosting.
Customized Environment
You can customize your server environment as per your preference.
Redundant Server Environment
Our redundant server environment and cloud technology ensures maximum uptime and availability.