Best VPS Server in Bangladesh. Deploy your own cloud VPS server Easily. Dedicated VPS Hosting
Monthly
Yearly
2 Years
3 Years
Client Area Manage
You can install, configure and manage VPS from IT Nut client area

1 Click Install
With 1 click you can install operating system, control panel and LAMP, LEMP on the server.
Dedicated Resources
We provide Dedicated resources with KVM VPS
Full Root Access
We give full access to VPS packages
Maximum Security
We provide maximum security for the information of all our users
Dedicated IP
With VPS you get premium Dedicated IP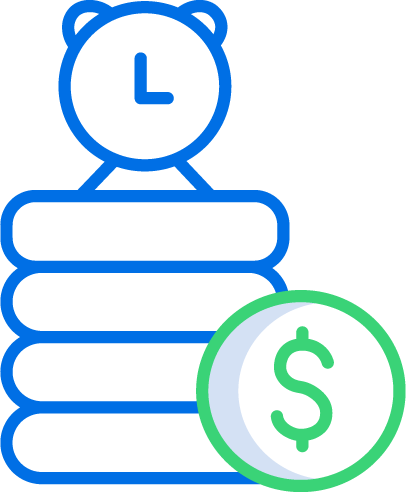 Uptime
99.9% uptime guarantee on all our VPS packages

24/7/365 Support
Our skilled support team is at your service 24/7
It's not our goal to get nice testimonials and reviews, We want to satisfy you Let's have an amazing ride with us.
Though I am not a direct user of IT Nut Hosting at this moment but planning to grab their biggest yearly discount offer later part of 2020. Wish IT Nut Team all the success in the future.
I strongly believe IT nut hosting is the best hosting in Bangladesh Overall, IT Nut is the a great hosting service provider that I would like to recommend. I have been using their services since 2018. The support is one of the best and level of expertise is great. Other companies can follow their footsteps.
Can't express the feeling about their service. Fast, reliable. just love to be a customer of this hosting.
IT Nut is an awesome company. They are offering Domain and Hosting services at a Very reasonable price with a highly qualified customer supports!
Excellent service and support. From my side IT Nut is recommend to everyone. I found my website's performance good after migrating on their server. I also have a domain registered with them. They provide total control of domain including DNS, email, and domain transfer. If you are an internet marketer like me, go for IT Nut.
What I look in a hosting services is how their support is. ITNut hosting One of the best in the market. They are always there to help me with my hosting concerns. Very fast and reliable support. Solve every problem with patience.
I've been building websites since last 10 years and used many web hosting companies. So far, I've found IT Nut to be one of the cost-effective and fast hosting service. I recommend them if you are into building sustainable websites.
Excellent..quick and easy to deal with also fast responsive. I am very satisfied with IT Nut Hosting and their services. They are very fast and responsive even at mid night as I knocked them. Their business deal is clean and easy to deal with. Anyway I am satisfied you may try.
My site was in a state of: error establishing a database connection. The chat assistant was able to diagnose & correct the problem within minutes. Thanks for being so prompt in response time too!
Awesome interior decoration
Proud to offer best support & price-to-performance cloud computing.
Predictable Pricing
We simplified cloud pricing to a flat fee so anyone can understand without complex calculation.
Scaleable & Flexible
Our scaleable & Flexible plan allows you to scale as high as you need.

Strong Security
Deploy your virtual machine worry free with our secure system.
Managed Server
If you are not familiar with server management, we will manage it for you.
VPS is a virtual private server where a node is created by dividing a dedicated server into multiple parts through virtualization software. Each of these nodes performs as an independent server. This is called a Virtual Private Server. VPS runs on the same operating system and has full user control like the dedicated server, and the client can use the software independently. VPS servers tend to have lower prices than dedicated servers. When your WordPress site outgrows to shared hosting, VPS hosting may be a good solution for upgrading your site. It will give you more control over the server and flexibility.In the case of VPS hosting, the user can use VPS as per his own needs. Shared hosting does not have much control. VPS servers have the same control and reliability as many dedicated servers, as well as savings like shared hosting. If the user wants, he can install the control panel and even cPanel to manage his own website in VPS and use its full benefits.It is very difficult to find the right VPS hosting plan for a website considering your needs. In many cases, VPS hosting may not be the solution for host your site. If you know the basics of VPS hosting, you can understand which VPS package is needed for your site.
Advantages of VPS Hosting Bangladesh
Since VPS hosting is personal, it is much more secure than shared hosting. This type of server is kept for only one user, which provides very good performance. VPS hosting does not require any sharing of server resources so this type of hosting can control a huge amount of website traffic.BD VPS hosting has many advantages that set it apart from foreign services.
In some cases, the price is lower than foreign VPS hosting. If you look at the shared hosting packages of foreign providers, they will look more expensive like us. However, you are getting VPS server Bangladesh service at almost the same cost. So, VPS hosting is an opportunity to use more resources at a lower cost.
The biggest problem for foreign companies is support. Suppose you take service from a foreign provider, you may need support at any time. There is a difference between their time and Bangladesh time, so it is better not to expect you to get support according to your time. On the VPS server in Bangladesh, You can get customer service at any time. If the hosting provider is good then you will get support in 24 hours. Besides, as a Bangladeshi, you will surely enjoy speaking Bengali, in which case the support given by a foreign company in English may not give you a complete solution.
Foreign hosting companies mainly accept the international payment system, so there is a lot of trouble to pay for the service payment from Bangladesh because you can not pay BDT in foreign companies.
In VPS server Bangladesh, you have less potential to experience any problem in purchasing. You can use any payment option of your choices such as bank transfer, card, bKash, cash, rocket, and many more. As one of the best hosting companies in Bangladesh, IT Nut Hosting provides good service as well as allows you to pay for the service without any worries by using user-friendly payment options.
Normally when you take VPS from outside you will get from the provider only a root IP and a password to login to the console. With the help of this, you have to log in to the console and run the website with a control panel using Command-Line to set up everything you need to make it suitable for the website host.
But you can get in trouble if you don't know so much. Most of the time foreign hosting companies do not provide managed services. Some top Bangladeshi hosting providers sell managed VPS servers like IT Nut Hosting. Managed VPS is what your hosting provider will do to get your hosting ready and they will help you to set up or configure anything later.
Both Bangladeshi and foreign companies alert customers about server downtime but the difference is that foreign companies give notices according to their time which often causes inconvenience to Bangladeshi customers. In using VPS hosting BD you can know in advance in Bangladesh time and a VPS hosting Bangladesh provider will think first of all customer benefits.
Demand for Bangladeshi VPS Hosting
Most site owners take VPS for a reason. Reason – These servers can be customized as desired. And so for medium to large size online businesses (all those sites will get a lot of visitors), it is better to take VPS server BD.
There is a lot of demand for Bangladeshi VPS servers now because some of the top companies like IT Nut Hosting are providing the best VPS hosting service. The reasons for the increase in demand for VPS hosting Bangladesh are as follows.
A VPS server has its own resources and a lot of its processing power, so it is possible to get a lot more visitors than a shared hosting on a VPS server and much more resources are available at a very low cost. So VPS hosting is much more flexible than shared hosting for practical growth.
VPS hosting is a very affordable solution for business websites and various personal applications. It offers almost all the benefits of dedicated hosting instead of costly hosting. However, in using VPS hosting Bangladesh you must first choose the best hosting company because no provider will give you the best service. IT Nut Hosting is one of the leading web hosting service providers in Bangladesh which has been providing VPS hosting service providers in the country and abroad for a long time. Our VPS hosting has more customers outside the country. VPS server price in Bangladesh You will find it affordable at IT Nut Hosting.
Choosing the right web hosting plan can be difficult for you if you are new to running a website and don't know much about the hosting market. If you can't choose the right hosting plan, it can be your ultimate mistake. You may have purchased the plan and features you did not need. Again you can often lose visitors due to insufficient uptime and insufficient speed of the site if you choose normal hosting rather than site resources. Since our discussion is about VPS hosting, find out how important it is for you.
When a computer is shared with special software or something else, many servers are created, then each part is called a VPS. VPS Hosting is usually different from Shared Hosting service because here the hosting company gives you a separate Ram, Hard Disk, CPU like your personal computer. Basically, they arrange a separate computer for you. This means your site is more secure and has better speed. It is not to say that shared hosting is not secure, it is also secure, but a little less than VPS.
As the number of websites is increasing day by day. So the hosting of hosting is increasing. Due to its cheap price, shared hosting is very popular with everyone. Shared hosting is a virtual computer that is used by many people. Even if many visitors enter your website at the same time, the speed of your website will never be slow. So VPS hosting is much more popular for those who have many visitors to the website.
Your VPS service depends on the hosting organization what kind of service you can get. There are three types of VPS servers-
You need to have a little technical knowledge to use unmanaged VPS as you have to manage it yourself. So the question is if you don't understand everything technically then you can't use a VPS server? The solution is a managed VPS server. You can purchase managed VPS hosting from a good hosting provider in Bangladesh. IT Nut Hosting is one of the top web hosting service providers in Bangladesh and we have numerous domestic and foreign satisfied VPS users.
How Does VPS Hosting Work?
Good technical support is the most important element to consider in choosing the best VPS. By asking a few questions at the beginning of the collaboration you can review the technical support suitability of the selected provider, as well as judge by your own communication experience. Web resource management on VPS is handled in the same way as regular hosting. Most providers offer customers with one of the free popular control panels (ISPmanager, cPanel, Plesk, and others).
Virtual servers share a single physical server, but each has the advantage of being able to locate and configure them so that it is fully included. Virtualization technology evaluates the server as a whole and then divides resources between different accounts on a pay-as-you-go basis for these account holders.
There are many benefits of VPS hosting that you need to know so that you can choose VPS hosting bd.
Advantages of VPS Hosting
You will have more control over your own virtual server. This allows you to install any software you want and customize the server's configuration settings.
The security of a VPS server is much higher than that of shared hosting. In the case of shared hosting, hacking a website can put other users of that hosting at risk. In VPS hosting, there is no security risk as it is operated independently from one to the other. Again, as the security of the main dedicated server of VPS is the responsibility of the service provider, it is also possible to get professional security there.
VPS hosting is less expensive than a dedicated server in Bangladesh. VPS server price in Bangladesh is quite affordable if you purchase from IT Nut Hosting. In the case of Managed VPS, you have to spend a little more. However, do not take the service from any hosting provider to find cheap VPS hosting. Of course, there is a suggestion to get a VPS server from a good hosting company.
When you manage your own server you will need more technical skills than managing shared hosting. You have control over the server – you have to do all the maintenance, software updates, security.Due to VPS server flexibility, if you are interested in this hosting but can't manage everything technically then you have to select managed VPS hosting. All hosting companies offer managed VPS which means that the hosting company will do all your technical work such as software installs and updates.
Challenges of VPS Hosting
There are advantages to VPS Hosting as well as some disadvantages. Find out what are the disadvantages of VPS hosting.
Best VPS Hosting in Bangladesh
In terms of the best VPS hosting provider, there are several good companies and IT Nut Hosting is one of them. IT Nut Hosting has been providing VPS hosting services with a reputation since 2014. The main feature of our service is that you can get a VPS server at an affordable price and get full support for the service 24/7. We provide a maximum server uptime guarantee and inform our customers about server downtime in advance to avoid any unwanted inconvenience.
Some providers sell services at low prices, who provide services by purchasing servers from low-quality data centers. But IT Nut Hosting has been providing services by purchasing servers from the best quality data centers in the world. By using our VPS hosting service, you can understand the difference between the quality of our service with foreign and other companies in the country.
VPS Hosting is more efficient than shared hosting. All the power of the server is in the hands of the user. The speed of the website increases several times for the server to be installed on a computer with a good configuration. Moreover, in terms of security, VPS hosting servers are far ahead of shared hosting servers.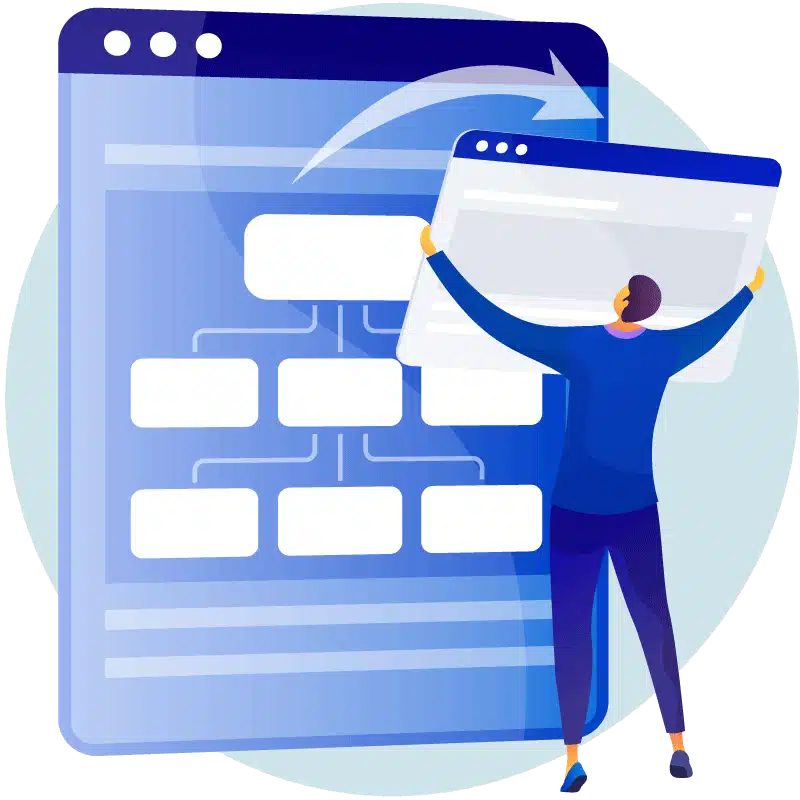 7 Days Money Back Guarantee
The world is moving to cloud and so we are. Take advantage of Cloud Hosting with our simplified solution.
20x Faster Performance
Enjoy dedicated performance on cloud hosting. It's 20x faster than normal shared hosting.
Customized Environment
You can customize your server environment as per your preference.
Redundant Server Environment
Our redundant server environment and cloud technology ensures maximum uptime and availability.