Fall in love with the platform and the dedicated support of our team. Join with thousands of happy users.
I strongly believe IT nut hosting is the best hosting in Bangladesh Overall, IT Nut is the a great hosting service provider that I would like to recommend. I have been using their services since 2018. The support is one of the best and level of expertise is great. Other companies can follow their footsteps.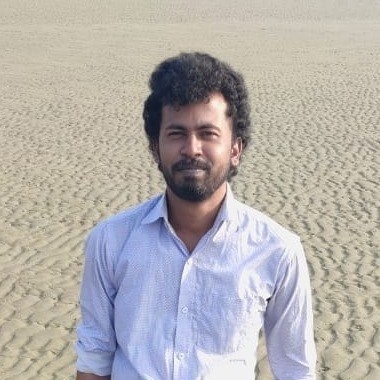 Abdul Aouwal
Founder at itshikkha
This is my fifth time web hosting service. This hosting service is best of other hosting service. Thanks to the SEO, Support team and all of them for their great care. I will recommend everybody to take their advantage. I will say again, This is best webhosting service.
Md. Lutfuzzaman
Happy User
Seriously I am totally impressed with the awesome service and support of Itnuthosting. It's a great experience with amazing quick support from itnuthosting. So simply I will recommend everybody to take their advantage. This is my first time hosting to create my first time website. Thanks to the SEO, Support team and all of them for their great care.
Safayet Siddique
Happy User
IT Nut has nearly limitless options and control available for their server, however, they require a little more knowledge than beginner-focused web hosts. Their cost a little more than some of the other budget-minded shared hosts, but that contributes to their reliability and well-known support. They offer decent features included in their basic offerings, combination of server resources, a nice control panel, and helpful support agents.
Ariful Islam
PHP/Laravel Developer
I feel very lucky to host my site here. I won't talk about the hosting, as there are many hosts who provide a good hosting service. If you want good customer service instantly, you can consider using IT Nut Hosting. I am really pleased with their customer support. Hope that they get better in the upcoming days.
Al Yasa Iffat
website owner
The customer support of IT Nut is top-notch from my experience. I've had a few issues caused mainly by my own errors, and they've always helped me rectify them. They're easy to contact them via live chat and support ticket. I genuinely don't think I've had to wait more than ten minutes to chat to someone.
ITnut is the fastest technical support,I have been using this host for nearly one year..I've used customer service many times, but I've never been disappointedToday, a major error occurred in my website, which made me unable to restore by myself, but the technical team helped me to solve and restore the website at the fastest speed! This allows my site to recover in a short period of time without losing a large number of users! just want to say thank you! Raisul Mushfeq and my backup XD
003 DOTSEIGKVNXHT
website owner
I was searching for a good hosting service provider in Bangladesh as I don't have any means to purchase using USD. I used many hosting services, but they were unable to give services as required. They takes 10-12 hours to resolve an issue. But in IT Nut Hosting I got the best service. Their people gave me the services very quickly. Website chat and messenger chat is enough to get a good service here.Thanks IT Nut Hosting for serving Bangladesh.
IT Companies In Countries
website owner
I am very satisfied with ItNut hosting family. They are very helpful and friendly. In any kind of problem whenever I knock them, they reply instantly in a minute. They solve any kind of problem immediately. I will suggest you to take their service and I think You must be satisfied with their service.
Amir Khasru
I was trying to buy hosting from hostinger & namecheap because they have exciting offer running on. But in every time my Mastercard getting declined, and i cant getting any solution. After searching on google i got it hosting with black Friday offer with a great price offer. Then i registered and pay them with our local currency MFS Payment Gateway and I was able to do all the work hassle free.
Ashikur Rahman Boby
"ItNut hosting is the best hosting in Bangladesh as I think. They provide the best solution and support. My website is hosted on iTNut hosting and they provided me the best service with their 24/7 customer support.
I like their services and friendly, professional support.
If you want the best hosting from BD then iTNUt hosting is the best"
S.I.Sayeed
First of all, I would like to say thanks to "IT nut hosting" for bringing up such valuable services which are very impressive. I'm using their web hosting services for few months and I can definitely say that they are one of the best providers in Bangladesh. I found their web hosting very fast even though they are providing their services at affordable costs. Overall, I'm really satisfied with their services and wish them the best for bringing out more to their services for a better and greater future experience. Thanks!
Asif Iqbal
"In a word ""Awesome""
There all service very good and standers is very good too.
Itnuthosting has a very powerful 24×7 online support.
That's why you can solve anything in time.
I faced a big problem , it's support team solve it easily and quickly.
Thank you so much for the best service."
A. B. M Kibria Sarkar
"Excellent Hosting Service Their hosting service is excellent.Specially for the students like me can start our own websites by spending a very little ammount.Their monthly billing system is unique.I should mention that there support team is very good.They will give you support anytime about anything.So they deserve a 5 star rating!"
Labib
"The server is fast, so far zero downtime and most importantly their response is as quick as rocket!
If they continue with the pricing and packages they have, they will shine. If they rise it without any prior consideration, the business will not run for long.
Best wishes!"
A. H. M. Azimul Haque
"Experience the best service …. IT Nut Hosting is one of the best hosting serviceprovider in Bangladesh. To my knowledge very few providers in Bangladesh provide good service. But services from IT Nut Hosting is something different, something really good, I would like to refer it as best of the best service so far, I have experienced. Most importantly their prompt support and knowledge is also remarkable. I will refer IT Nut Hosting to them who are seeking the best service in Bangladesh."
Md Kamruzzaman
"Good Service. Before purchasing Domain & Hosting, I looked for several hosting providing companies on online. Finally, I made up my mind to purchase them from IT Nut Hosting. I was not wrong. IT Nut is really one of the best hosting provider in Bangladesh so far. what made me interested is, they respond quickly whenever I expect them. Thanks, IT Nut Hosting!"
Tareq Chowdhury
"Perfect support team. Yes, live support from ITnut is very excellent and very quick response. I am very new to them or they are very new to me though. Loved their service. Very friendly and active. They should go further with their great service. Their live chat helped me a lot too, at any time they are available. I recommend them."
Jewel Das
"best hosting provider in Bangladesh I really like itnuthosting customers support. it is super fast and friendly. I think it is the best web hosting provider in Bangladesh. Their hosting service and pricing are very good. I have never been disappointed with their services. highly suggested for new startup and bloggers!"
Ziaur