Cheap Price Remote Desktop - Dedicated RDP Server
Monthly
Yearly
2 Years
3 Years
High Speed Internet
At RDP you get high-speed internet
Full Root Access
We give full access to RDP packages
Dedicated IP
With RDP you get premium Dedicated IP

Instant Activation
Instant service active with payment
Resources
You get high-quality Resources with high configured hardware
Maximum Security
We provide maximum security for the information of all our users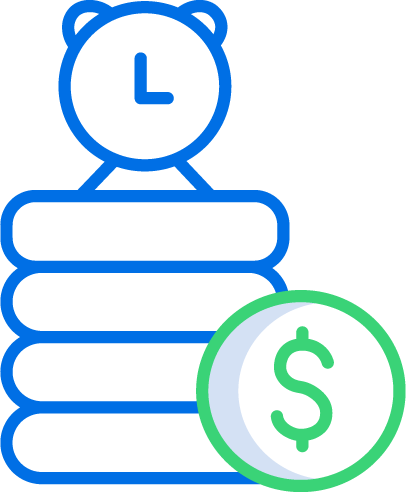 Uptime
99.9% uptime guarantee on all our RDP packages
24/7/365 Support
Our skilled support team is at your service 24/7
It's not our goal to get nice testimonials and reviews, We want to satisfy you Let's have an amazing ride with us.
IT Nut is an awesome company. They are offering Domain and Hosting services at a Very reasonable price with a highly qualified customer supports!
My site was in a state of: error establishing a database connection. The chat assistant was able to diagnose & correct the problem within minutes. Thanks for being so prompt in response time too!
Excellent service and support. From my side IT Nut is recommend to everyone. I found my website's performance good after migrating on their server. I also have a domain registered with them. They provide total control of domain including DNS, email, and domain transfer. If you are an internet marketer like me, go for IT Nut.
Excellent..quick and easy to deal with also fast responsive. I am very satisfied with IT Nut Hosting and their services. They are very fast and responsive even at mid night as I knocked them. Their business deal is clean and easy to deal with. Anyway I am satisfied you may try.
Can't express the feeling about their service. Fast, reliable. just love to be a customer of this hosting.
I strongly believe IT nut hosting is the best hosting in Bangladesh Overall, IT Nut is the a great hosting service provider that I would like to recommend. I have been using their services since 2018. The support is one of the best and level of expertise is great. Other companies can follow their footsteps.
What I look in a hosting services is how their support is. ITNut hosting One of the best in the market. They are always there to help me with my hosting concerns. Very fast and reliable support. Solve every problem with patience.
Awesome interior decoration
What are we offering in RDP?
We provide commercial RDP at affordable prices and all of our RDP packages use the latest quality hardware. The data of each user is very important to us, so we take various steps to ensure the data security of all our users and at the same time provide full access to RDP users.
RDP is a remote Windows computer that is located at your desired location and has a high-speed internet connection. With RDP you can sit in one place and use the computer in another place, the Internet, you can use the computer of any configuration according to the package of your choice.
Each RDP has a dedicated IP address. With which you can connect through the Remote Desktop Connection application and use it like a normal computer and you can use RDP in the same way as you use your own computer.
To use RDP first, you need to select an RDP package, then RDP login details will be provided in your email, with that information you can login remote desktop connection and manage all your activities. You do not need to set up any kind of technical set IT hosting team will provide you information after completing all the work. You can manage RDP from both Virtualizer and IT Nut Hosting Client Area.
RDP – Remote Desktop Protocol / Remote Desktop PC is a popular and secure communication protocol developed by Microsoft. This enables administrators to diagnose problems remotely. Those users who are working or traveling from home need access to their computer and at the same time, he is the administrator who can maintain the system.
Remote Desktop PC is a secure and interoperable protocol that creates secure connections between servers, clients, and virtual machines. RDP is used to provide robust physical security through remote data storage.
RDP works great for providing remote access through a dedicated network channel. Packaged data is transmitted by an RDP-enabled service that Microsoft Communications Service indicates to an RDP channel. There, OS RDP data is encrypted and added to a frame to send.
In the context of VPN vs Remote Desktop PC, you may think which is the right solution for you. RDP is important to have complete control over the local computer remotely and VPNs do not get this benefit. You certainly don't want to sacrifice security when working with sensitive data. If you are considering the best way to provide remote access to a network or device, security comes first. In this case, it is recommended to use VPN. When you're looking at VPN vs remote desktop options, IT Nut Hosting offers you superior solutions where you get all the benefits of an RDP server without the hassle of setting up additional virtual networks. Network devices like printers can be a VPN solution for easy, secure, extensive remote access.
RDP Service in Bangladesh
The number of companies providing RDP service in Bangladesh is not less, but you may not always get quality service if you do not buy a good RDP service in Bangladesh. One of the best RDP hosting providers is IT Nut Hosting which has been providing RDP service to a large number of customers since 2014. Along with the features required with our RDP service you will find some more excellent features that set us apart from others.
We provide quality commercial RDP service at affordable prices. The main feature of our service is that the latest quality hardware has been used in each RDP package to give a high-quality performance. In addition, all our users get full access to RDP and we take various steps to ensure the security of all users' data.
If you are worried about the RDP price in BD then IT Nut Hosting is able to remove that worry because our RDP price is simplified to a flat fee so that you can easily understand without complicated calculations. Also, the price of our packages will be more affordable to you than others. If you want to get the best RDP in Bangladesh we are your only reliable platform.
Few Things to Remember When Buying RDP
There are some things to consider before buying an RDP service because not everyone offers good service. In the case of RDP, you may have some doubts about service, price, quality, support. So check these beforehand.
RDP Provider
You might think that when buying RDP hosting, foreign big companies have a lot of customers and reputations and they will always give you good service. This idea is not always correct. It is wrong to think that big companies will offer you affordable services as they have more customers. They will also provide customer support according to their local time so you may not be able to resolve your issue at any time. On the other hand, if we are talking about small suppliers i.e. domestic RDP hosting providers, then there are some companies whose customers are not as many as foreign companies but not very few. And they are always working to improve the quality of their service and provide the best customer service, such as IT Nut Hosting.
Support
Before ordering RDP service from the supplier, check their support quality. If you have enough time, create an account on their site and knock on the live chat or support ticket for help. If they support you at the right time and sincerely then you can purchase their service. In this case, you can try the service of IT Nut Hosting because we guarantee to provide 24/7 support to our customers.
Cost
The normal RDP price in bd starts from 2500tk but it may vary due to different locations and structural reasons of the RDP server. IT Nut Hosting does not offer RDP at very cheap prices, but you can start at affordable prices. Remember that very cheap service does not give good performance.
Choosing the Right RDP Plan
Before ordering RDP service, plan which package you should purchase. If you use a browser in RDP then a 2GB RDP hosting package will be better for you. However, if you want to open more software, you may not get good performance in the package due to a lack of resources. In this case, choose a medium plan.
Things to Consider Before Buying RDP
A few things you should consider before buying RDP hosting.
Location
You may order for an unspecified location because you need an IP for that location. But there is no way you can choose any other place here. Which place should you choose for RDP? Order RDP with your nearest location to experience less ping time and less lagging.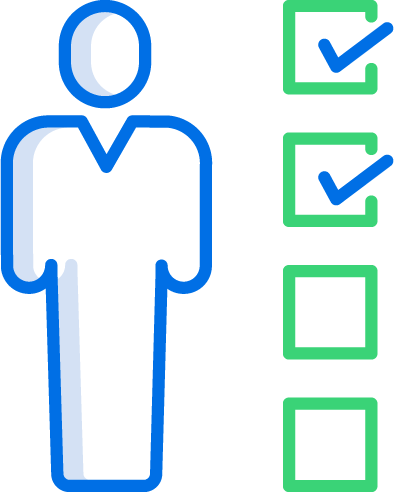 Period Of RDP Plan
If you are buying a Remote Desktop Server for the first time then order monthly, then you will have a way to upgrade by checking the service quality.
Operating System Of Remote Desktop Server
This issue is related to the resources of RDP. If you get your Remote Desktop Server plan with 1GB and 2GB RAM then you can use Windows Server 2012. However, if you have more than 4GB RAM, use Windows Server 2019 or also Windows 10.
Payment Method
Check if you can pay conveniently. IT Nut Hosting always provides a user-friendly payment system for customers in case of any service. So here you are worry-free. Feel free to choose your package and order.
Benefits of Using Bangladeshi RDP Services
There are many advantages to using the Bangladeshi RDP service because Bangladeshi hosting providers are now providing quality services like IT Nut Hosting. If you use our service, you will feel comfortable in terms of price and support because if you have any problem in using the service, you will get immediate help. You do not need to apply technical knowledge for this. Our technical team will provide you with information after completing all the work. Also if you are not familiar with server management then we take the responsibility of managing it for you.
Why Buy RDP Service from BD
It has already been said that if you take the Bangladeshi RDP service, you will get many benefits related to price, quality service, and support. Many people think of taking a remote desktop server from a foreign company because their idea is that in the case of a server, domestic service may not be good. Some top Bangladeshi providers have been providing the best service so far and IT Nut Hosting is one of them. Our services offer you high-speed internet, full root access, dedicated IP, instant activation, necessary resources, maximum security, 99.9% uptime, and 24/7/365 support, and so on.
Best Windows RDP Service in Bangladesh
Which provider would you prefer for Windows RDP hosting? IT Nut Hosting offers the best Windows RDP service for you. In our remote desktop pc service, you can enjoy some nice features that other hosting providers don't offer. The time limit for purchasing and activating our service is very short because if you pay in an automatic system then your service becomes active immediately. Manual payment can take a maximum of 24 hours. You can pay us using bkash, Rocket, Nagad, or any Bank account. If you want, there is an opportunity to pay by any international payment method. With good service, support is also important, and keeping this in mind, we are active in providing customer service 24 hours a day. Get our support at any time for any problem with your RDP hosting.
7 Days Money Back Guarantee
Proud to offer best support & price-to-performance cloud computing.
Predictable Pricing
We simplified cloud pricing to a flat fee so anyone can understand without complex calculation.
Scaleable & Flexible
Our scaleable & Flexible plan allows you to scale as high as you need.

Strong Security
Deploy your virtual machine worry free with our secure system.
Managed Server
If you are not familiar with server management, we will manage it for you.
The world is moving to cloud and so we are. Take advantage of Cloud Hosting with our simplified solution.
20x Faster Performance
Enjoy dedicated performance on cloud hosting. It's 20x faster than normal shared hosting.
Customized Environment
You can customize your server environment as per your preference.
Redundant Server Environment
Our redundant server environment and cloud technology ensures maximum uptime and availability.