SSL Certificate Price in Bangladesh
Monthly
Yearly
2 Years
3 Years
Generally, you are shopping online from any website but have you ever noticed how credible that site is? After entering a website, you can look at the address bar of the browser to see if the site is using an SSL certificate. If the site address contains HTTPS, then it is associated with an SSL certificate. On the other hand, if there is only HTTP, then it must be understood that the website is not using an SSL certificate.
The primary reason for using an SSL certificate is to ensure that the data transmitted across the Internet is encrypted. So, not everyone can read the information except the server users are sending the information to. This can prevent hackers and cyber thieves from stealing user data. SSL ensures security between your website and the user. Besides Google prefers secure sites. Therefore, Google has officially announced that Google will give importance to the secured site in the ranking or will give more importance in the future.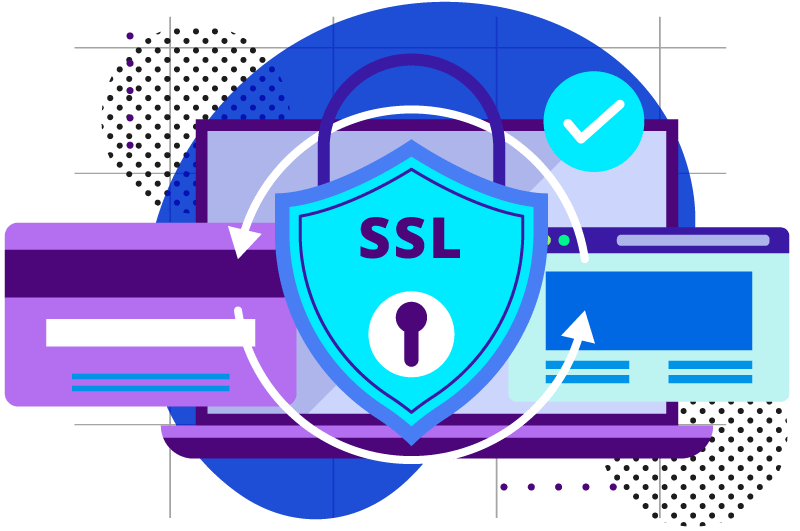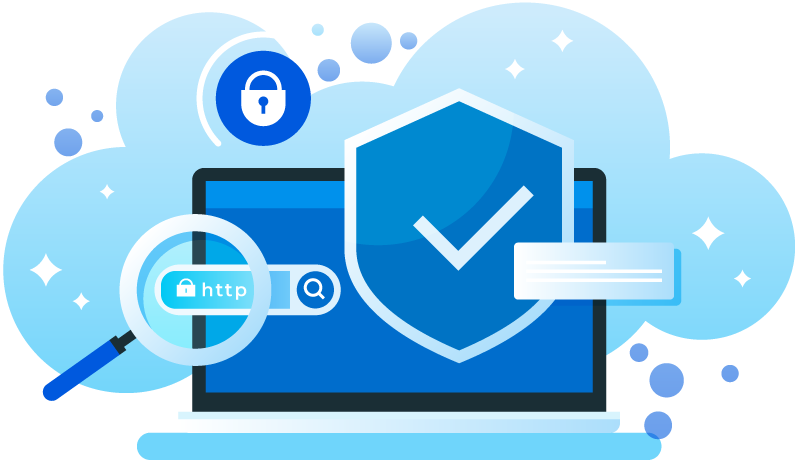 SSL is an acronym for 'Secure Sockets Layer', developed by Netscape. It is created for the exchange of private documents over the Internet. All popular web browsers that support SSL protect private information such as credit card information, passwords, etc. This basically establishes an encrypted connection between the web host and the user. As a result, if you are connected to a web server, no third party will be able to understand your activities.
SSL certificates have many advantages, such as using them to lock or encrypt all aspects of the website, thus keeping all information secure. In addition, the ranking factor of the website plays an important role in any search engine. The easiest way to access any website from outside is if the website does not have an SSL certificate. At the same time, an SSL certificate is essential in any commercial website because it conducts online payments at every moment, so different hackers may try to attack. In this case, the website is protected from all these only because of the SSL certificate.
An SSL certificate is required to provide the reliability of information exchange on the website. If your website works with customer data then it must have SSL. WordPress also encourages the use of SSL from the very beginning of the website. So whatever the type of website, they should have SSL. Let's see how the SSL certificate works.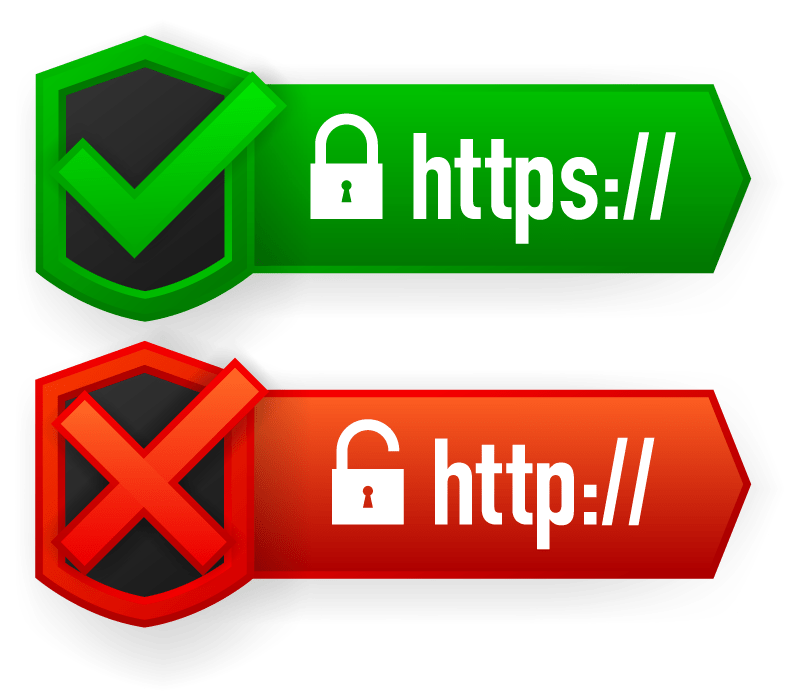 Benefits of SSL Certificate
Many websites require sensitive information (credit card, username, password) and this is passed to your recipient across multiple PCs. In the event of a hacker being ambushed, your valuable information or bank details may be passed on to them. In that case, SSL Certificate Enable shows information only to you and the recipient encrypted on the Internet. There is no chance for the rest of the entrails in it. When sending information via SSL certificate you can be sure that it is not visible to anyone but you and the respondent. In addition to this, there are several other benefits of using SSL which are mentioned below.

Increases Users Trust
SSL gives a green signal at the beginning of the website which gives a security message to the visitor. Moreover, SSL- enabled websites cannot take any information of you or your visitors with phishing attacks. Above all, it builds the loyalty of the visitors towards your website.

Promote Unannounced Brands
As SSL increases visitor trust, your brand will automatically attract visitors. Information technology experts believe that SSL acts as an undeclared brand promoter for any digital company.

Improves Website SEO
Therefore, the SSL-certified website will be ranked higher by Google. Who would want to miss the opportunity to get such help from Google without any effort?

Extra security
SSL acts as additional security for your website. If you create your website as a membership site or take user data through some form and if SSL is confirmed on your web portal then no third party will be able to know or be able to know that information.
Although SSL is of different types, it is known to users mainly in two parts – free and paid. There is no doubt that both versions provide data encryption, but the features of free are limited whereas paid SSL comes with the premium and most needy features. In this case, it is necessary to compare the two SSL certificates so that you can understand your need.

Free SSL Certificates
Considered a fast, convenient, and attractive way to secure your website is free SSL certificates because they do not require payment. You can set up a free SSL for your website without any rigorous verification process. So let's take a look below at what features a free SSL comes with.

Paid SSL Certificates
It means a lot more than you can buy from CAs or authorized third-party resellers. There are several variants, but the most commonly purchased types are three - Domain Validation, Institutional Validation, and Extended Validation SSL.
Difference Between Free and Paid SSL
Free SSL
Free and paid SSL are not created equally. Since free SSL is open-source, it does not guarantee proper encryption and security. There are also cyber security issues with Free SSL. So you cannot expect complete security in using it.
Paid SSL
You can trust both free and paid SSL, but paid SSL certificates come with advanced trust levels, which means there is no substitute for paid SSL in getting OV and EV certificates.
Free SSL
The use of free SSL certificates is always limited. This is definitely suitable for basic blogging websites but not ideal for business. Large business or website owners must have institutional validation or extended validation certificates to prove their validity, which is not available on free SSL.
Paid SSL
At paid SSL you get a lot more features so you can ensure the security of a website of any size. Organization validation or extended validation certificates give a number of other validations including institutional address, location.
Free SSL
Users cannot expect technical support if they encounter a problem while using it for free and in this regard, they must rely on forums where free SSL users inquire about related issues and provide necessary guidance.
Paid SSL
Usually, certificate authorities and paid SSL certificate resellers are committed to providing constant support to customers. In this case, customers can choose the way they want to support such as chat, email, or call.
Free SSL
A free SSL certificate has some shortcomings such as a limited timeline, only the domain is validated, there is no support from the company, and no warranty.
Paid SSL
With Paid SSL certificates you will be free from these hassles. They are backed by a warranty that pays anywhere between 10 grand and 1.75 miles.
Free SSL
Free SSL is limited to domain verification only. This type of SSL certificate usually validates the domain based on your Email Address or DNS Record. Basically, it works because it validates the domain you own. Those who do not need institutional recognition can use this type of SSL certificate and it is quite cheap. It can be activated in just a few hours.
Paid SSL
Domain Validation SSL Certificate is usually available cheaply or for free. The best example of this is the encrypted SSL certificate. DV SSL Certificate comes with 256-bit encryption. Website owners who only want to verify their site's domain name use the Domain Validation SSL Certificate.In fact, the main purpose of the Organization Validation SSL Certificate is to encrypt and secure business-sensitive information. The Organization Validation SSL Certificate comes with a 2048-bit signature and 256-bit encryption! They are more secure and reliable than Domain Validated SSL Certificates.Extended validation is much harder than getting an SSL certificate, domain validation, and organization validation SSL certificate. Because to get this SSL certificate, you have to complete some Globally Standardized Identity Verification Process. And then it takes about a week for this SSL certificate to become active.
Free SSL
Usually, the free SSL certificate issued by CA comes with a short validity period (30 - 90 days). In this case, the website owners have to renew it frequently.
Paid SSL
On the other hand, Paid SSL is issued for 1 to 2 years.
While both free ssl and paid ssl certificates help to establish a secure connection to your site, they offer different levels of validity and support. This means that for most business and e-commerce websites it is better to opt for a paid SSL certificate, but for small sites, free ssl is considered sufficient.
How to Install SSL Certificate
Normally, some Bangladeshi hosting providers offer SSL certificates with different assurances. Also, many foreign good brands provide SSL certificates from which you can easily buy and set up. However, when purchasing, you must buy it with "Website Security Seal" as it is another visible indicator that will make your visitors more confident about website security. If you want to set up an SSL certificate yourself, you can do so through cPanel. In addition to cPanel, you can also set up SSL through ZPane, Vesta Control Panel, or Webuzo.
Installing SSL via cPanel (Manually)
But one thing to keep in mind. When you install SSL then HTTP:// must be redirected to HTTPS://. Then the work will be done.
Installing SSL via the cPanel AutoSSL Feature
AutoSSL is a simple solution for every cPanel and WHM user. AutoSSL installation has many advantages. No more forms to fill out or no more certificate files to manually use. But many hosting companies in Bangladesh do not provide auto SSL service but IT Nut Hosting provides that service. Let's take a look at the AutoSSL installation process.
Note: If AutoSSL has an error, the page will be updated with a failure notification explaining the problem. To run AutoSSL successfully, you must update the DNS record.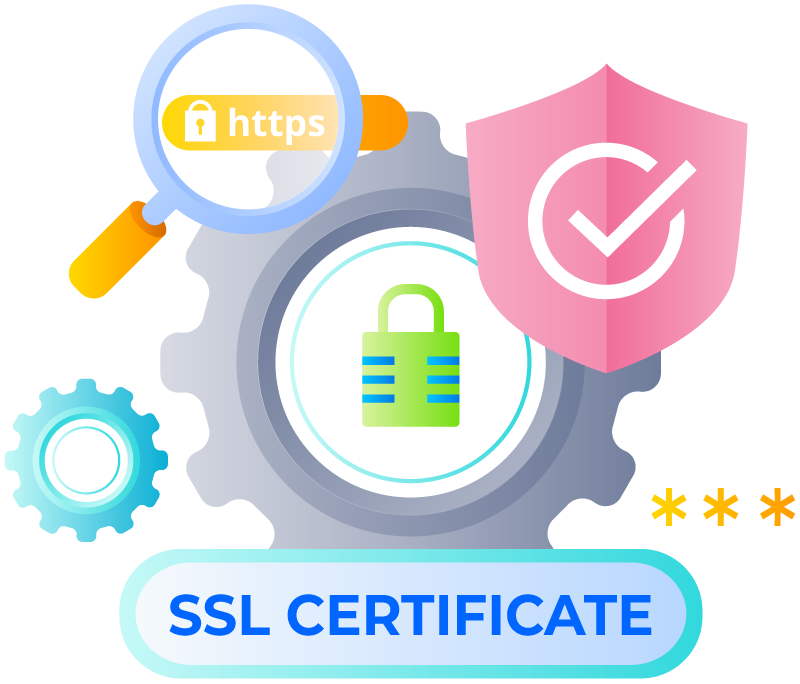 Where to Buy SSL Certificate
You should only consider purchasing an SSL certificate if you have an eCommerce company or if you are aware of your website data. Large businesses should also opt for a "branded" SSL certificate as part of their due diligence process. This is because the providers of these certificates often have a well-known track record that may be necessary to justify the election.
You can buy SSL from your domain hosting provider or from an SSL seller. IT Nut Hosting is one of the trusted providers that offer SSL certificates in Bangladesh, so we are the most reliable solution to where you can buy SSL certificates from. We provide a complete range of SSL certifications so you can find anything there regardless of your needs or budget.
Why buy an SSL certificate from us?
We provide SSL certificates from most trusted brands like RAPID SSL, GeoTrust, and DigiCert at a cost compatible with market prices.
SSL Certificate Price in Bangladesh
If you want to buy an SSL certificate for your site, you can buy it from Namecheap, Godday, or Domain.com but compared to Bangladeshi SSL providers, you have to purchase from them at a higher price. IT Nut Hosting is definitely the best platform for you as we provide SSL packages with maximum benefits. 
We have arranged our packages with SSL certificates of the most popular brands. Our package starts at just 17.95 USD / yr. You can get a little less of this on some sites, but IT Nut Hosting is one step ahead of everyone else in providing loyalty and any after-sales support. Therefore buy our SSL certificates packages and secure your blogs, informational pages, and server-to-server communications.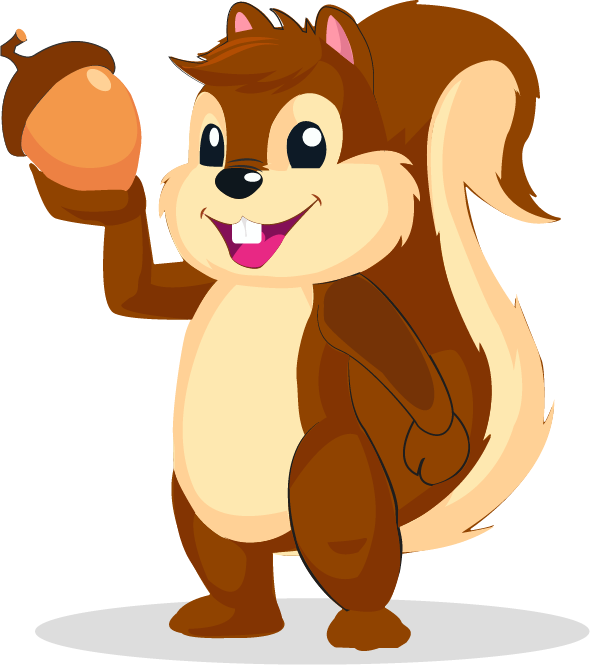 It's not our goal to get nice testimonials and reviews, We want to satisfy you Let's have an amazing ride with us.
I strongly believe IT nut hosting is the best hosting in Bangladesh Overall, IT Nut is the a great hosting service provider that I would like to recommend. I have been using their services since 2018. The support is one of the best and level of expertise is great. Other companies can follow their footsteps.
Excellent service and support. From my side IT Nut is recommend to everyone. I found my website's performance good after migrating on their server. I also have a domain registered with them. They provide total control of domain including DNS, email, and domain transfer. If you are an internet marketer like me, go for IT Nut.
Excellent..quick and easy to deal with also fast responsive. I am very satisfied with IT Nut Hosting and their services. They are very fast and responsive even at mid night as I knocked them. Their business deal is clean and easy to deal with. Anyway I am satisfied you may try.
What I look in a hosting services is how their support is. ITNut hosting One of the best in the market. They are always there to help me with my hosting concerns. Very fast and reliable support. Solve every problem with patience.
My site was in a state of: error establishing a database connection. The chat assistant was able to diagnose & correct the problem within minutes. Thanks for being so prompt in response time too!
IT Nut is an awesome company. They are offering Domain and Hosting services at a Very reasonable price with a highly qualified customer supports!
Can't express the feeling about their service. Fast, reliable. just love to be a customer of this hosting.
Awesome interior decoration