Fastest Bangladeshi VPS at Affordable Price
We do not allow to use our BDIX VPS for VPN or RDP purpose.
Monthly
Yearly
2 Years
3 Years
Client Area Manage
You can install, configure and manage VPS from IT Nut client area

1 Click Install
With 1 click you can install operating system, control panel and LAMP, LEMP on the server.
Dedicated Resources
We provide Dedicated resources with KVM VPS
Full Root Access
We give full access to VPS packages
Maximum Security
We provide maximum security for the information of all our users
Dedicated IP
With VPS you get premium Dedicated IP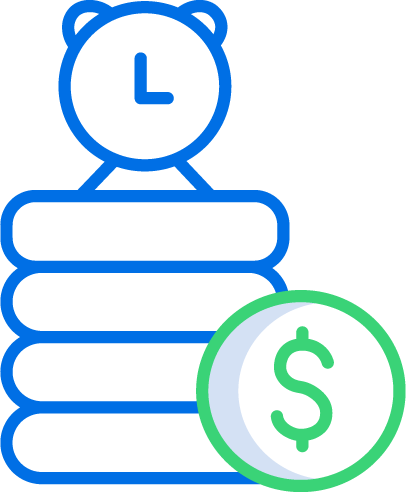 Uptime
99.9% uptime guarantee on all our VPS packages

24/7/365 Support
Our skilled support team is at your service 24/7
Proud to offer best support & price-to-performance cloud computing.
Predictable Pricing
We simplified cloud pricing to a flat fee so anyone can understand without complex calculation.
Scaleable & Flexible
Our scaleable & Flexible plan allows you to scale as high as you need.

Strong Security
Deploy your virtual machine worry free with our secure system.
Managed Server
If you are not familiar with server management, we will manage it for you.
Before buying a hosting service, you need to know the difference between its several types in the context of the advantages, disadvantages, and capabilities. One such preferred type is BDIX hosting. If your targeted audience is Bangladeshi, you should definitely use BDIX Hosting because it is up to 200 times faster than normal hosting plans, making your website super fast. In a word, BDIX Hosting was invented to speed up the website of Bangladesh-based users.
BDIX hosting makes your website speed super fast for internet users in Bangladesh. This gives users a sense of confidence and a buffer-free feel by browsing the website. Still, BDIX Hosting should not be used if the targeted audience of your website is from a country other than Bangladeshi like the global audience.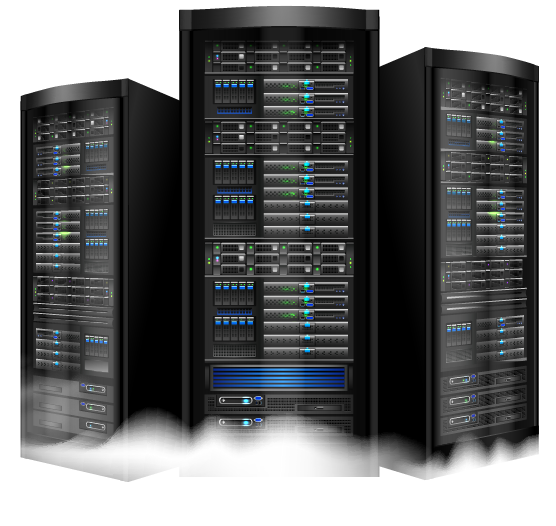 BDIX is Bangladesh Internet Exchange and it is made up of many Internet Service Providers. Its main purpose is to share data among all ISP users. Simply put, BDIX is a server that many ISP companies in Bangladesh have created.
BDIX is a local server in Bangladesh, and with this, almost all ISPs are connected through Broad Band Connection. Its main function is to facilitate faster file access for internet users in Bangladesh. Here Internet users are referred to as users of Local ISP that must be a member of BDIX. Then, you can fast access files from BDIX's servers.
How Does BDIX VPS Hosting Work?
The main reason to use BDIX VPS hosting is its advantages. Considering security, flexibility, performance, it is much better and far ahead of BDIX web hosting. BDIX VPS is the best for getting more storage facilities, including fast and reliable server speed.
Visitors can access your websites quickly even if the internet speed is slow. Again, even if the international internet in Bangladesh is discontinuing, your site will not be off. So you can understand what the main advantage of this hosting is. On the other hand, the price of this hosting is not so high. Every day numerous websites are being hosted targeting local visitors. BDIX Connected Hosting is a felicity for those websites where most of the target audience is from Bangladesh. There are different Bangladeshi hosting providers that offer BDIX vps hosting. However, considering the quality service, resourceful packages, and customer support, you can buy this service from IT Nut Hosting. Because we are providing a BDIX package with other required features from other hosting companies.
One thing that sets IT Nut Hosting apart from other companies is that our servers are stable, which always gives you 99.99% uptime, the ability to launch the service as soon as the payment is successful. Our friendly customer support team is always ready to serve if you have any questions or concerns. When Bangladeshi traffic visits a site on the BDIX network, it will be connected to the server in 1-3 ms. So, your website will load faster in the browser and you feel like browsing on your own PC.
The main advantage of VPS hosting is that you are able to handle all the functionalities efficiently and manage a large amount of traffic. Most Bangladeshi eCommerce and newspaper websites are already using BDIX hosting for better speed and performance. Even the top eCommerce companies in Bangladesh are using BDIX vps hosting. Also, several Bangladeshi financial institutions are deciding to use it considering its conveniences and features.
BDIX VPS Hosting is basically the perfect solution for Bangladeshi news portals, e-commerce businesses, blog sites, and high-traffic websites. It is quality and advanced in all respects compared to other hosting services. IT Nut Hosting's BDIX VPS packages are great for those looking for the best-performing hosting solution. We offer both BDIX VPS managed and unmanaged packages with all the prominences you need.
Difference Between BDIX Web Hosting vs BDIX VPS
Although BDIX vps hosting has many advantages, you need to know some differences between BDIX web hosting and BDIX vps hosting.
The first difference between BDIX web hosting and BDIX VPS hosting is the price. Naturally, VPS hosting costs more than web hosting. You can take our BDIX Hosting monthly, yearly, 2 years, and 3 years. Additionally, if you take any term other than monthly, you will get 35% discount. On the other hand, BDIX VPS can be taken monthly with more components, including dedicated resources, full root access, instant activation, and the price is within your budget.
Although BDIX hosting provides maximum speed to your website, some security issues exist with normal BDIX hosting because it works like shared hosting. On the other hand, in terms of security, BDIX VPS is definitely better than web hosting which keeps your information safe.
VPS hosting users will have admin rights on the server, but web hosting users will only have user rights, limiting applications' installation and customization. By removing the limitations associated with BDIX web hosting, VPS hosting gives you the flexibility and capability of a dedicated server by allocating dedicated resources. Software configuration and customization are possible as users get administrative rights to VPS hosting.
BDIX VPS hosting is almost like equivalent server hosting so that users will have more flexibility than BDIX web hosting.
BDIX VPS hosting is much better in performance than web hosting. But BDIX web hosting suit for business start or low traffic websites.
There is usually a difference between web hosting and VPS hosting money-back guarantee. So here too. Our BDIX web hosting and VPS hosting packages have a money-back guarantee, 30 days for BDIX web hosting, and 7 days for BDIX VPS hosting. If for any reason our service does not seem satisfactory to you, we will refund your money.
Although there is a difference between BDIX web hosting vs BDIX VPS hosting, the uptime and client support of each service of IT Nut Hosting are of the same standard.
The benefits of BDIX VPS hosting need to be taken into account as it offers you better performance than other hosting plans at an affordable cost.
Disadvantages of BDIX VPS
Of course, BDIX VPS hosting has many more advantages, but it also has some disadvantages. Let's take a look at the difficulties.
Managing a BDIX VPS hosting requires more technical knowledge than a managed BDIX VPS server because there are a lot of technical tasks you may have to do yourself. You can use managed VPS to avoid the problem of managing yourself, but it costs a lot more. So if you do not have the technical knowledge and the budget is low, it is better not to go to the VPS server.
Often the amount of resources that hosting providers allocate often causes problems. Because if one of the BDIX VPS on the same server uses more resources then the rest of the VPS will have resource problems. As a result, it increases the response time of the global audience and bandwidth Speed is also low in the case of global audiences.
Things to Consider When Buy BDIX VPS
No matter what kind of hosting package you buy, there are some things you must consider first, as these will give you a better idea of the hosting service and the provider. So when you are buying BDIX VPS hosting, keep the following things in mind.
Check if your hosting provider uses the original license, as many of the top companies in Bangladesh use crack licenses. They offer hosting services at very low prices as there is no license cost, and naturally, everyone is interested in getting that service. IT Nut Hosting never uses a crack license, so we guarantee to provide you with quality service.
Consider what will be the difference between the new price and the renewal price? Most hosting companies offer services at a much lower price than the regular price, but the renewal price is higher. In this case, you can safely use our BDIX VPS hosting because the new price and renewal price are the same, so there is no reason for your headache with any hidden cost.
Check if your hosting provider is offering a free trial; if it is there, check out the trial. We usually offer a free trial on BDIX VPS hosting, which gives you a full conception of our service.
Be sure to check the reviews from the hosting provider you want to buy from, and how long it has been in the market, etc. If you see the reviews of a few top companies, you can find that most of the customers are dissatisfied with the support of the providers. It means that although they provide good service, their customer support is not so strong. IT Nut Hosting Service features and customer service surpass all other top companies in all respects.
Before taking BDIX VPS hosting, ask what security system has been used. Hosting service providers offer free SSL with the packages that encrypt the data exchanged between the browser and the server. Even if someone accesses the data for some reason, he can see the encrypted data without seeing the original data. Moreover, security-related tools like paid firewalls can be used.
Best BDIX VPS in Bangladesh
The main reason to use BDIX VPS hosting is its advantages. Although it has some disadvantages, they are not so big. The BDIX VPS server is much more reliable than web hosting if compared to other hosting options. It becomes a bit difficult to target Bangladeshi visitors on a normal VPS hosting because it works more globally.
There are plenty of good hosting companies in Bangladesh. But should find a company that offers quality service. For example in IT Nut Hosting you can get packages of different prices for managed and unmanaged BDIX VPS servers. Our BDIX hosting server location is in our Dhaka data center. Besides, if you choose any other local company, you must do well research about that company.
As your cost for a VPS server is not much low, you should check the features carefully to know if they can meet your needs.
Since a server keeps the website active and alive, there is no need to compromise in the context of security and reliability. Lack of better performance and user-friendliness of your website leads to fear of discrediting your business and losing customers.
The biggest reason behind using BDIX hosting is that Bangladeshi users can easily access information from Bangladeshi servers. As soon as Bangladeshi people can access the website's information using this server, people from outside the country will not be able to do it quickly. If your website's traffic is Bangladeshi, then you can use BDIX hosting for your website.
Bangladeshi visitors can easily browse your website without any hassle. This hosting service will provide you with better facilities than any other hosting. But if your website is of the international standard, then we would like to advise you not to use BDIX server. In this case, you can use a good quality international hosting server to target global audiences.
BDIX VPS is primarily suitable for those with Bangladesh Traffic dependent websites and wants to use the website with security. Naturally, BDIX VPS hosting costs a little more. Many hosting companies offer BDIX hosting at a low price, but we can surely say that they will not be standard and reliable. As a beginner, you can use this low-cost service, but it may not be beneficial for your site because there is no guarantee of good service and security. Our BDIX VPS hosting price is affordable to buy but not so less because we always provide quality-controlled service which is not possible at a cheap rate.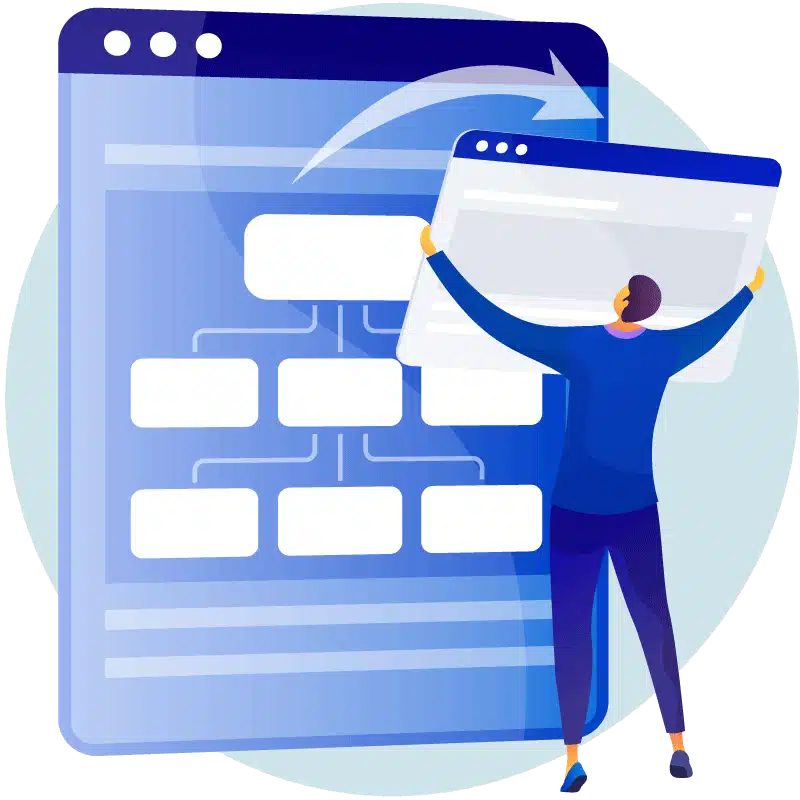 7 Days Money Back Guarantee
The world is moving to cloud and so we are. Take advantage of Cloud Hosting with our simplified solution.
20x Faster Performance
Enjoy dedicated performance on cloud hosting. It's 20x faster than normal shared hosting.
Customized Environment
You can customize your server environment as per your preference.
Redundant Server Environment
Our redundant server environment and cloud technology ensures maximum uptime and availability.
It's not our goal to get nice testimonials and reviews, We want to satisfy you Let's have an amazing ride with us.
It was great introducing with "Nut Hosting". Customer Support is superb. Fully satisfied with live chat and over the phone. Best wishes to "it nut hosting family"
I'm using IT NUT Hosting for a few days. As far I experienced, their support service is very fast. I hope they will be a the notable hosting provider among the world.
What I look in a hosting services is how their support is. ITNut hosting One of the best in the market. They are always there to help me with my hosting concerns. Very fast and reliable support. Solve every problem with patience.
IT Nut Hosting is one of the best Hosting Service Provider in Bangladesh. I highly recommend that you can chose IT Nut Hosting as your trusted hosting solution partner.
itnut provide amazing service. Their support center is really good. I appreciate their service.
I'm using IT Nut services for more than two years. I'm a happy customer. Recommended!