Business Email Hosting
Domain based secure & easy email hosting.
Professional email solution.
Business Email & App Solution
Send emails like a pro, reach inbox directly. And use our office apps to increase your productivity.
Business Office
$42.00/year
when you renew*
1 mailbox included
25 GB Cloud space
Trail
Take any package as trail
Request Trial
Depends on
Your requirement*
As per package
As per package
As per package
What's amazing about Business Email
Host your ASP.NET website with SQL database on Plesk control panel based Windows Server 2019. It's easy to get started and keep going.
Easy to use interface
You can access your email service from your PC or your Phone with our intuitive and responsive dashboard. The beautifully designed email client will give you a great experience on all your devices.
Stay Secured from Malware Attack
Our inbuild anti-virus protects your inbox and secures your files so that you do not accidentally download any malware from the emails.
Cloud & Dedicated Storage
Never lose access to your precious data with our remote backup servers. All your data will be backed up to a separate location providing you access to your data even in times of disaster.
A service that you can rely on
With our 100% Network uptime and High-End redundant email system, you will get reliable service which ensures zero data loss.
Manage Tasks, Calendars, and Contacts
Get more productive with your tasks by managing your to-do list, contacts, and calendar with our productivity tools that you will get with the service.
One-stop solution for Business
Get all your business apps and email in one dashboard. Easily Use Docs, Spreadsheet, Presentation apps, and your branded business email all from one cloud solution.
Customer Feedback
It's not our goal to get nice testimonials and reviews, We want to satisfy you
Let's have an amazing ride with us.
Abdur Rouf
Can't express the feeling about their service. Fast, reliable. just love to be a customer of this hosting.
Valuable Client
Mohammad Ratan
Excellent service and support. From my side IT Nut is recommend to everyone. I found my website's performance good after migrating on their server.
Valuable Client
Rafiul Alam
itnuthosting is one of the best domain hosting provider. I'm very much satisfied with their service.
Valuable Client
Uttam Kumar Sarkar
Awesome service. They are very helpful. Server uptime almost better. I moved from GoDaddy to Hosting It Nut Hosting in a seamless manner.
Valuable Client
Ruhul Ameen
Recommended <3. Excellent service, support and as well affordable price.
Valuable Client
Farhad Hossain
I was watching Itnut since it's beginning but I took it service just today and I found great service. 100% recommended to everyone who are in Internet marketing.
Valuable Client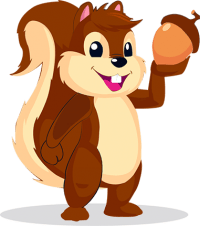 Do you have any other question?
If you still have any question about our service or if you need help to select a package or understanding the price, you are always welcome to ask our support. You can easily create a support ticket or live chat with us. Our sales and support team are always ready to help you with the information that you need. Thanks.