Excessive load times can affect your website in different ways. You will lose a huge number of targeted traffic and user engagement. Finally, the website gets unranked by the Search Engine. However, There are genuine few ways to improve your site's speed up but caching would be the greatest impact.
With the above in thinking, in this post, we're going to appraise the performance of the top seven caching solutions plugin for WordPress. After reading it out the given article will help you to choose the right one to optimize your site faster.
What is Cache?
In computing, a cache is a hardware or software component that stores data so that future requests for that data can be served faster; the data stored in a cache might be the result of an earlier computation or a copy of data stored elsewhere.
Why is Caching Important
Caching is the act of keeping data in storage to allow retrieval without having to request the data from the original source if that data will not change frequently. So, if you want to increase the speed of your WordPress website in less than 3 seconds then you should use a caching plugin on your website that can ensure your website loads faster.
01. WP Rocket
WP Rocket is the most popular and recognized as the most powerful premium caching plugin by WordPress experts. Its configuration process is so easy and if you haven't any technical skills, you also can set up it without hustle. It provides fast loading times whether you are a beginner or a performance expert.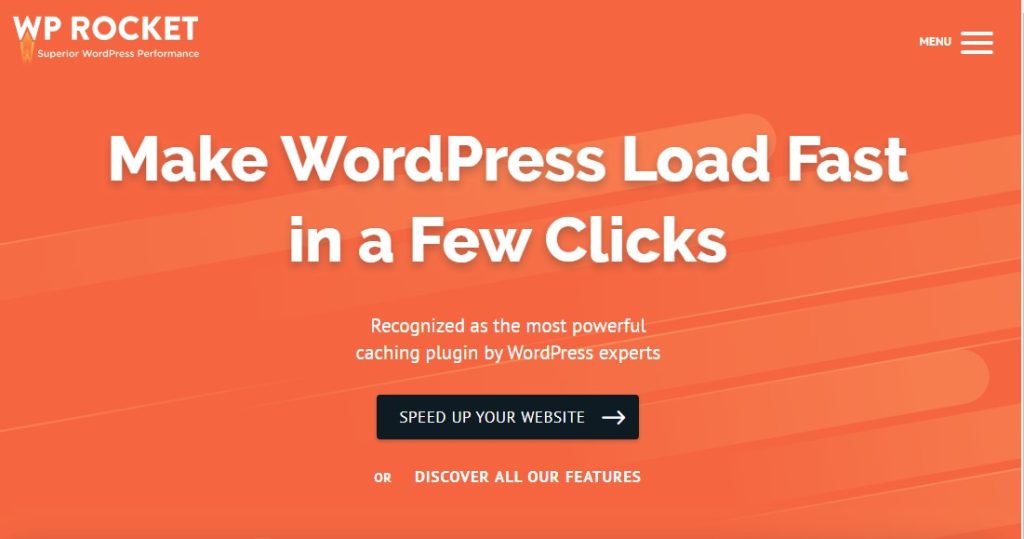 Key Features:
Minimal Configuration, Immediate Results
Ultra-fast load time, essential for improving SEO
Cache Preloading
Static Files Compression (CSS Minification)
Images on Request
Developer Friendly
Helps JavaScript Load Faster
Database Optimization
Easy to use and simple (Lazy Load Included)
Get started today with WP Rocket.
02. W3 Total Cache
W3 Total Cache is the fastest performance optimization that improves the SEO and user experience of your site by increasing website performance, reducing load times via features like content delivery network (CDN) integration and the latest best practices. The plugin is mobile supported and compatible with Shared Hosting, Virtual Private Server, Dedicated Server or Cloud Server.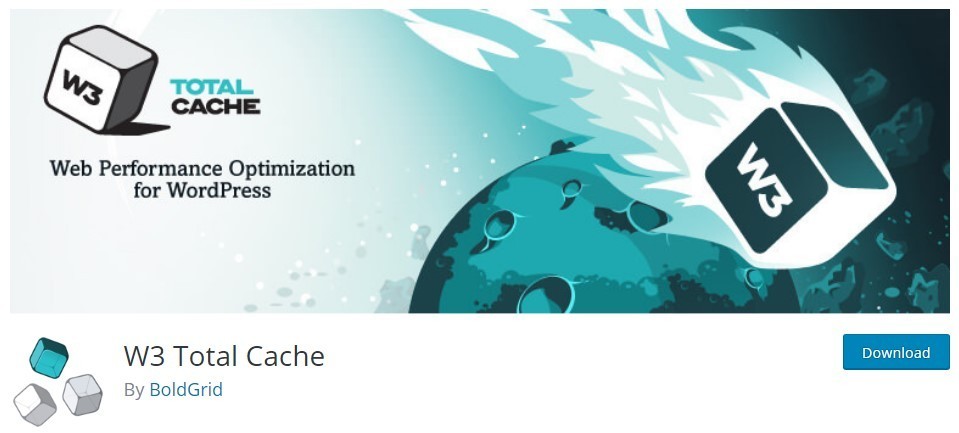 Key Features:
Compatible with all kind of Hosting
Mobile Supported
Secure Socket Layer (SSL) Support
Non-blocking JavaScript Embedding
Reverse Proxy Integration Via Nginx or Varnish
AMP (Accelerated Mobile Pages) Support
Get started today with W3 Total Cache.
03. WP Super Cache
WP Super Cache is a super free caching solution with 2+ million active installations to optimize available for WordPress. The caching mechanism is very simple to understand for all kinds of settings. The plugin serves cached files in 3 ways as the following:
Expert
Simple and
WP-Cache Caching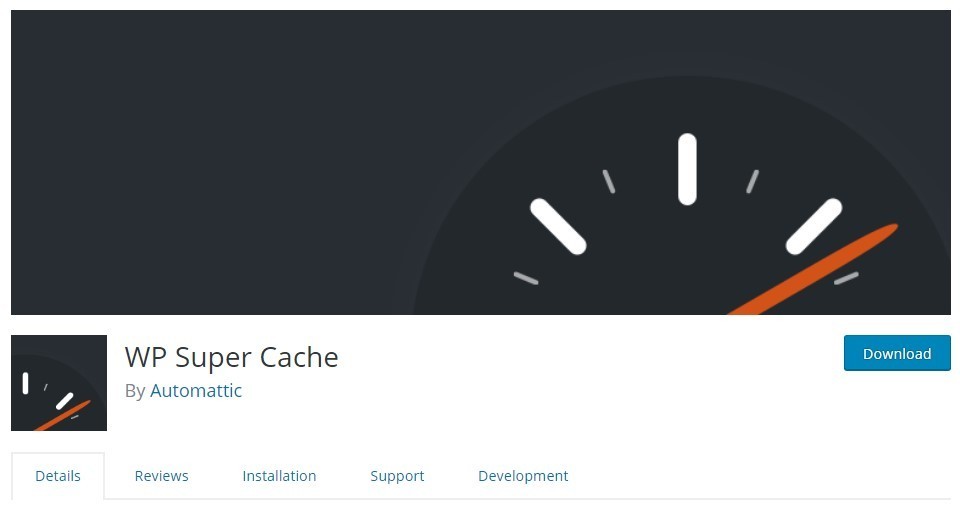 Key Features:
Simple Caching.
Compress Pages.
Don't cache pages for known users.
CDN Support.
Note: If you're not comfortable with editing PHP files then use a simple model. It's easy to set up and very fast.
Get started today with WP Super Cache.
04. WP Fastest Cache
WP Fastest Cache is a well-known WordPress caching plugin with 1+ million active installations. It is one of the simplest plugins that you can use for caching. This plugin is so easy to use and don't need to modify the .htacces file. It will be modified automatically.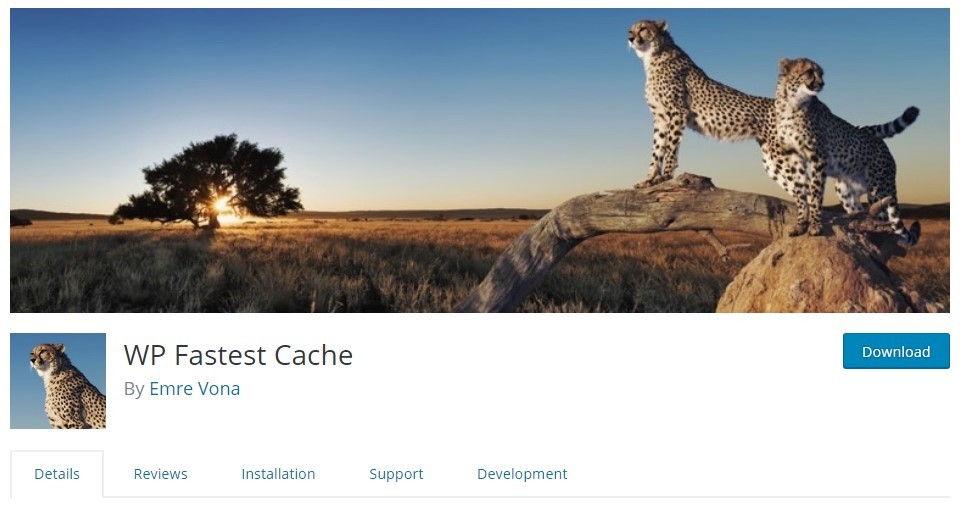 Key Features:
Enable/Disable cache option for mobile devices
Preload Cache – Create the cache of all the site automatically
SSL Support
CDN Support
Cloudflare Support
Get started today with WP Faster Cache.
05. Hyper Cache
Hyper Cache is a cache plugin specifically written to get the maximum speed for your WordPress blog. It can be used in low resources hosting as well on high-end servers. Hyper Cache is purely PHP and works on every blog: no complex configurations are needed and when you deactivate it no stale settings are left around.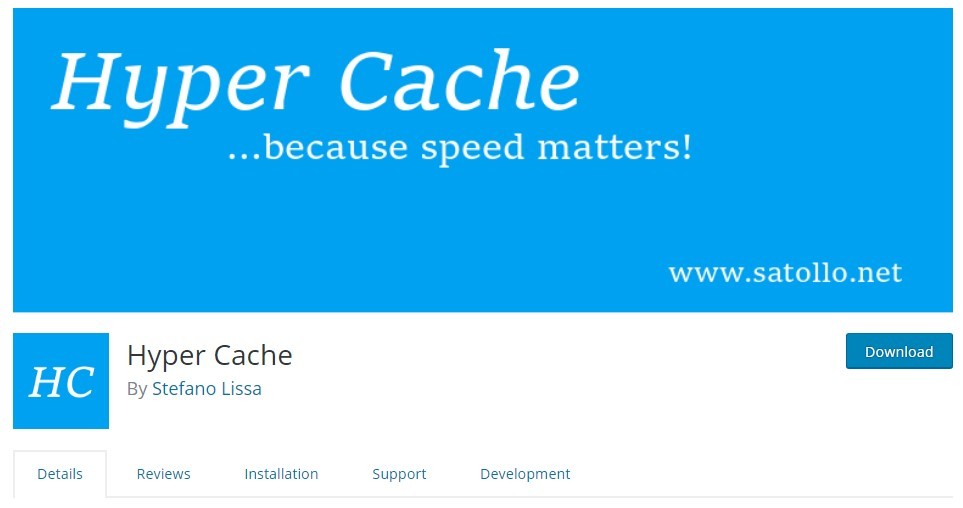 Key Features:
Mobile aware: double cache for desktop and mobile site versions
Mobile theme switch option
CDN support
Response header signature to check the working status
bbPress specific integration
Lots of configurable bypasses: matching cookies, matching URLs, user agents
Get started today with Hyper Cache.
06. Comet Cache
Comet Cache is one of the popular plugins with 60,000+ active installations that you can easily use to optimize your website super fast. Comet Cache takes a real-time snapshot (building a cache) of every Page, Post, Category, Link, etc. The Comet Cache plugin uses configuration options that you select from the options panel. See and go Comet Cache -› Options in your Dashboard.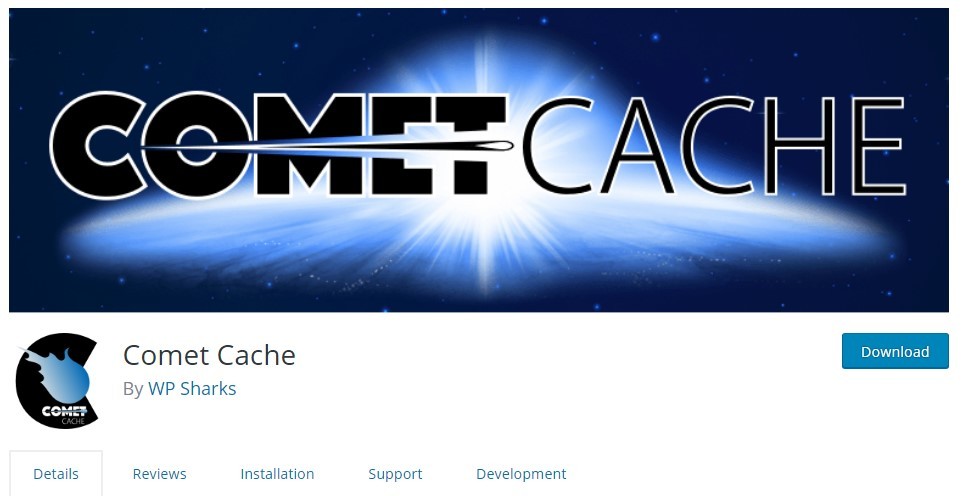 Key Features:
Simple and well-documented configuration
Feeds, and XML Sitemaps.
Apache Optimizations to enable GZIP Compression
HTTP referrer exclusion patterns
Compatibility with ManageWP and InfiniteWP
Get started today with Comet Cache.
07. Cache Enabler
Cache Enabler plugin creates with static HTML files and stores them on the disk of the server that will deliver the static HTML file and avoids the resource-intensive backend processes (core, plugins, and database). This WordPress cache engine will improve the performance of your website.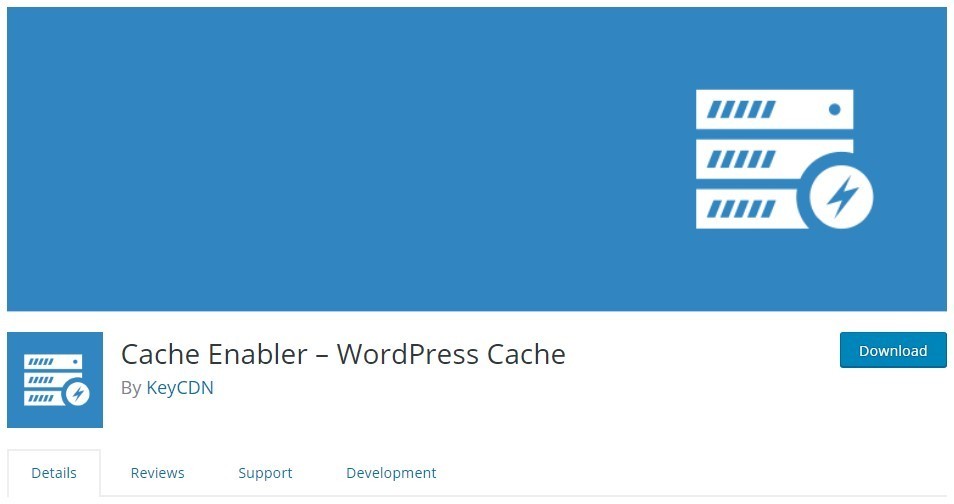 Key Features:
An efficient and fast disk cache engine
WordPress multisite support
Minification of HTML and inline JavaScript
Custom Post Type support
Automated/Manually purge the cache of specific pages
Supports responsive images via srcset since WP 4.4
Get started today with Cache Enabler.
This is all about WordPress Caching Plugins. We hope this article has given you the right idea about the best plugins. You can also check out our WordPress hosting platform. At IT Nut Hosting – you will get 99% uptime, strong security, and 24/7 support from our exclusive WordPress support team. Let us show you the SSD WordPress Hosting! Check out our plans here.