Best Hosting Packages for Affordable Price
When you expect pro level hosting service you need to have a good budget. But at IT Nut Hosting we made our pricing model very competitive. If you compear us with our competition, it's hard to find an alternative. As a Bangladeshi web hosting company, our cost management is efficient and lower than the similar foreign company. That's why we could offer you our web hosting and domain registration services for very cheap, reasonable and affordable price. Especially, our long waited pricing model gives you the flexibility to scale up your business from beginner to enterprise level. We've built our pricing model to meet all kind of customer's needs. Doesn't matter if you are a freelancer, affiliate marketer, small business owner, corporate business owner, niche site owner, seo expert, web developer, self-employed, professionals, entrepreneur or a geek, we truly believe that you will love our pricing, package features, and service orientation.
Web Hosting
Our premium quality web hosting services comes with litespeed web server and pure ssd space.
Domains
Domain Registration is now easier than ever! Easily register domain anytime even using bkash.
VPS Hosting
Now you can have a private instance with our virtual private server (vps) hosting service instantly.
Dedicated Server
We provide managed dedicated server hosting for affordable price. You can scale up with us easily.
Starting from $139.00/month
Super Fast Web Hosting
We understand, even a single second of website loading time matters to you! So, we built our web server with all new speed web hosting technologies. All our servers have pure SSD drive, http2, latest PHP engine, Litespeed server and very powerful litespeed caching system that makes your website super fast and keeps you ahead of your competitors. Try our rocket speed fastest web hosting today!
Can't express the feeling about their service. Fast, reliable. just love to be a customer of this hosting.
Excellent service and support. From my side IT Nut is recommend to everyone. I found my website's performance good after migrating on their server. I also have a domain registered with them. They provide total control of domain including DNS, email, and domain transfer. If you are an internet marketer like me, go for IT Nut.
itnuthosting is one of the best domain hosting provider. I'm very much satisfied with their service.
Awesome service. They are very helpful. Server uptime almost better. I moved from GoDaddy to Hosting It Nut Hosting in a seamless manner.
Recommended <3. Excellent service, support and as well affordable price.
I was watching Itnut since it's beginning but I took it service just today and I found great service. 100% recommended to everyone who are in Internet marketing.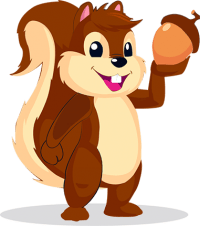 Do You Have Any Question?
If you still have any question about our service or if you need help to select a package or understanding the price, you are always welcome to ask our support. You can easily create a support ticket or live chat with us. Our sales and support agents are always ready to help you with the information that you need. Thanks.